Mahanagar Telephone Nigam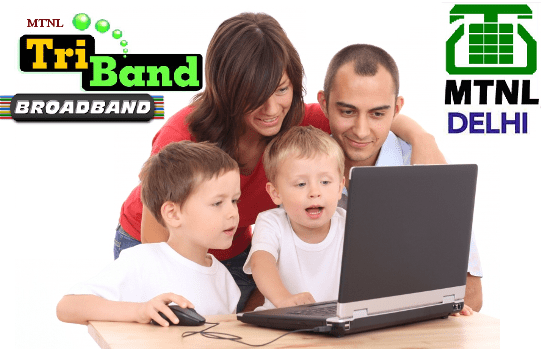 Ltd (MTNL) has quietly closed its two popular post paid Unlimited Broadband plan and in place of these plans, announced two new post paid Unlimited Broadband plans for its Landline Customers in Delhi Circle. One plan is without Fair Usage Policy (FUP) at the speed of 768Kbps and other one plan has cap at 3GB as per FUP.
New Broadband Plan from MTNL Delhi.
The Freedom-620 plan is open from 7 Aug-2013 for 30 days only as a promotional offer while the  TriB Unlimited-749 will be available from 7 Aug-2013 as a regular plan.
MTNL Delhi is closing new booking for following Broadband Plans from 7 Aug 2013.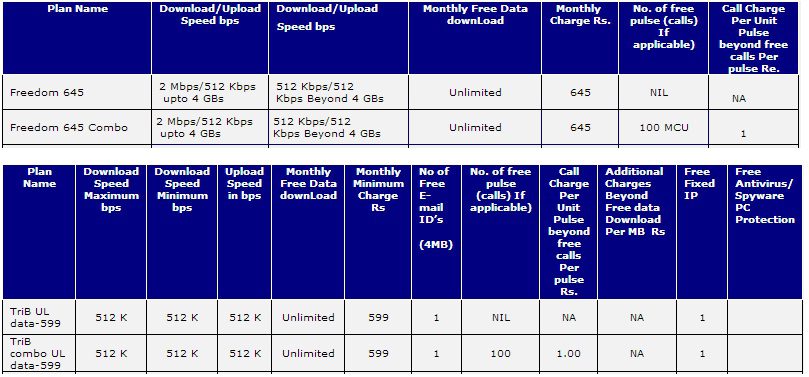 From the above, it is clear that MTNL, Delhi have closed its popular broadband plan TriB UL data 599 and in place of this plan, MTNL have introduced TriB Unlimited 749 with a slight higher data usage speed of 768Kbps and without FUP but at higher price, in earlier plan of TriB UL 599, the user are experiencing speed of 512Kbps.
Similarly MTNL, Delhi have also closed Freedom-645 and in place of this plan, introduced Freedom-620 with reduced free data usage of 3GB at higher speed. In Freedom-645, the user were allowed free usage of 4GB at higher speed. Other features are same as of Freedom-645.
Category: Broadband
I have always been a fan of writing and love to share information on latest technologies, mobiles, gadgets and social media. Sharing and acquiring knowledge is a boon, do let's share as well as acquire it. I am very much fond of Coffee.