As per the latest development in Telecom Industry in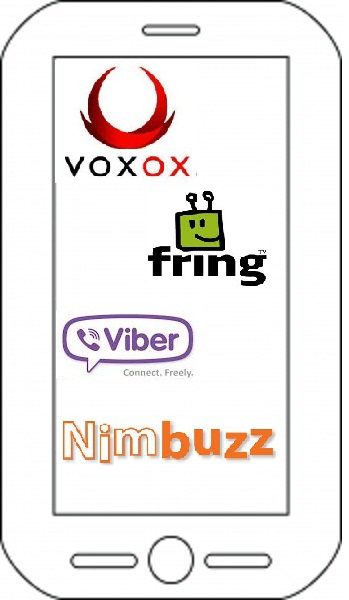 India i.e. by auction of 2G spectrum, we have seen that now each and every mobile operator are now busy in hike of tariffs. Some of them have already hiked and others are choosing right time to hike the tariff so that they may not loose their subscriber base.
Because of cheap call rates and SMS charges, many of us developed habits of long calls and sending large numbers of SMS and now became addicted of these. Relax and now you may still continue with your such habits.
By use of following applications you may talk freely or send free SMS to your friends either from your laptop or from your Smartphone.
Voxox: this can be used on iPhone, your laptop or Mac notebook
fring:  this works on iPhone and Android Smartphone.
Viber: This works on iPhone, Android Samrtphones, Windows phone and Blackberry.
Nimbuzz: This works on all types of Smartphone and feature phones.
Now enjoy with your existing habit of sending free SMS and freely calling to your near and dears at the little cost of usage of data over Internet for using these applications.
Category: Call Rates
I am tehnocrate and love to share my views and technical knowledge on all types of topics related to telecom, social media and gadgets. I just love tea and food. Follow me on