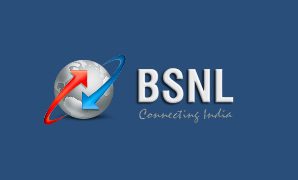 BSNL is witnessing continuous slide of its landline subscriber base since long time and to arrest this declining trend of landline connections, BSNL today come out with an additional feature for its landline subscribers.
To make landline connection more attractive, it has planned to offer unlimited free voice calling in night from 9PM to 7AM. The free voice calls will be allowed to landline or mobile number of any network across the country.
This additional feature of free night calling with below landline plans is not coming free, BSNL have also planned to hike FMC of landline plans marginally by Rs 20 to Rs 45 except its rural Plan of Rs 120.
Please have a look on the revised FMCs of landline plans.
Other features of all above plans are unchanged. The revised tariffs as shown above will come in to effect from 1-5-2015 on PAN India basis.
BSNL today have also revised the FMC for Sulabh Plan from Rs 90 to Rs 120 in the exchange area where exchange capacity is less than 30000 lines and this revised FMC will be effective for all eligible subscribers across the country from the billing cycle starting from 1-5-2015.
Category: Call Rates
I have always been a fan of writing and love to share information on latest technologies, mobiles, gadgets and social media. Sharing and acquiring knowledge is a boon, do let's share as well as acquire it. I am very much fond of Coffee.