Now the days have gone, when you were not able to know, which facebook friend have unfriended you i.e. which facebook friend is now not in your friends list. This problem was due to facebook itself who doesn't notify you whenever a facebook friend delete you from his friends list.
But now this has made by an application "Who deleted me on facebook" for Android and iOS and browser extension for Chrome, Firefox and Opera.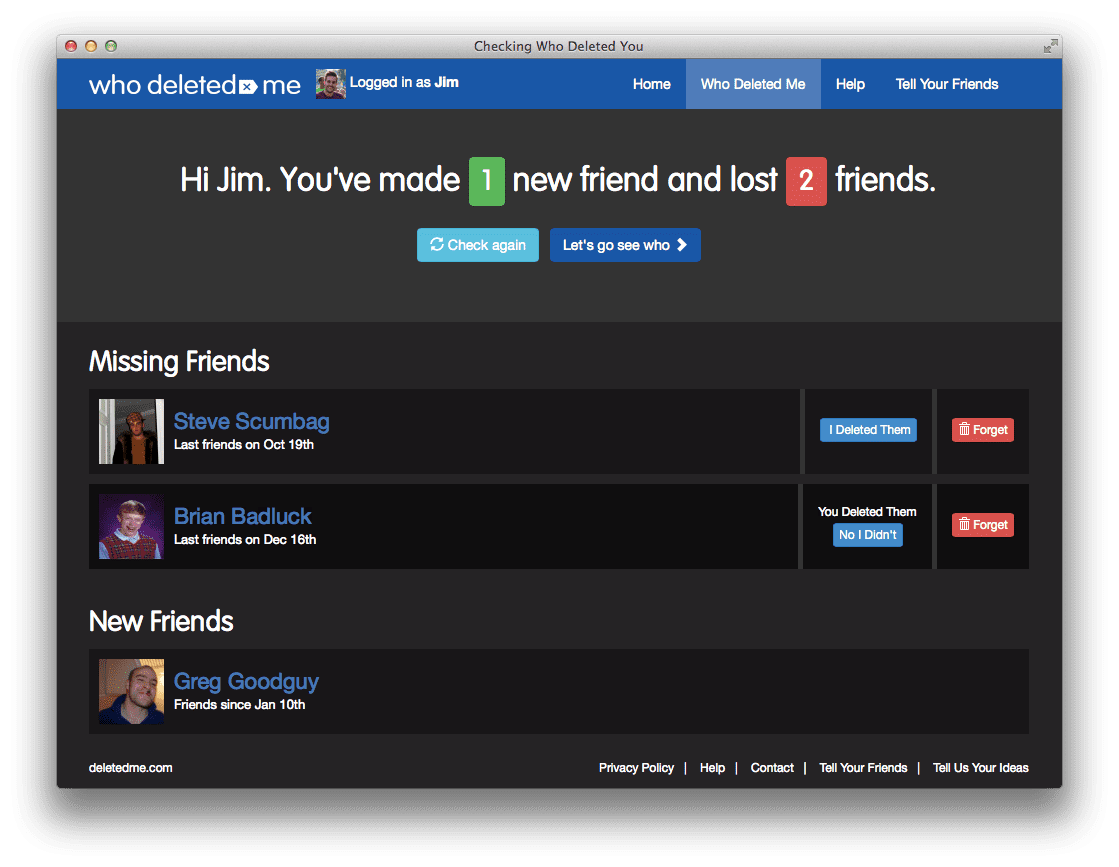 This app "Who deleted me on facebook" has been developed my media dudes and works  in the similar way as " Who Unfollowed me" works for twitter followers.
The  app "Who deleted me on facebook" works  on simple logic, at the moment you install it on your mobile phone, it saves your facebook friends list and whenever you open it, it compares current facebook friends list with its saved list and shows you the names of your friends who deleted you or who have deactivated their accounts. This app also shows the names of new friends.
Unfortunately this app will not show you the names of friends who have unfriended you in the past. It will track your  facebook friends list after installing it on your mobile phone.
The app is available in Google play store and iOS app store but currently it doesn't hold good rating, may be its developers are fixing bugs and improving it on its users feedback.
You can use it on your laptop/desktop by adding add-on in your Internet browser.
Category: Applications
I have always been a fan of writing and love to share information on latest technologies, mobiles, gadgets and social media. Sharing and acquiring knowledge is a boon, do let's share as well as acquire it. I am very much fond of Coffee.