There is presumption that Airplane mode of the Smartphone should be used when you fly but it is not so. The airplane mode is very useful in many ways even if you don't fly. This airplane mode may be used in our daily routine life in following ways.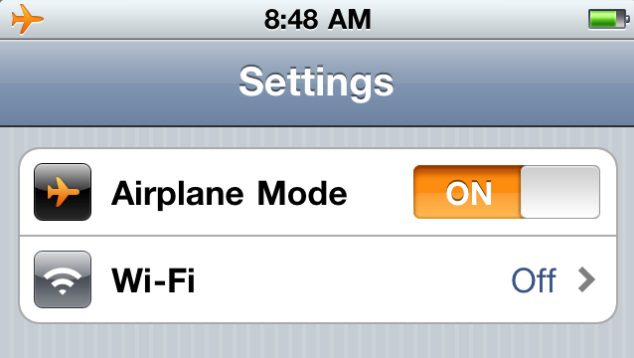 Reset the phone: Sometimes on the go, you realize that your Smartphone is misbehaving. It is showing connectivity but not able to download anything or it is not even showing connectivity. In this case usually you reset the phone by power Off and then power ON, this process drain your battery also but here Airplane mode is more useful, you just have to first Activate Airplane mode and then disable it after a while, it is equivalent to phone reset and also save your phone battery.
Save battery life:  Airplane mode disables cellular radio signals, Wi-Fi, GPS and Bluetooth and all other  wireless transmission functions including FM Radio hence it significantly reduces the amount of background work of your phone in which a major part of battery life drains  so this airplane mode save a lot of battery charge.
Speed up charging: If you need to charge your phone on the go, it is better to charge the phone by activating airplane mode because during airplane mode, cellular connectivity, Wi-Fi, Bluetooth and GPS are all switched off so your Smartphone is hardly doing anything therefore its charges at faster rate. Charging in Airplane mode is a valuable trick to charge your phone in a limited time.
Using Wi-Fi: Although by activating airplane mode, Wi-Fi disables but even then some devices offers feature of enabling Wi-Fi during activation of  airplane mode also so you can use it during your flight if airplane offers in-flight Wi-Fi.
Even after activating airplane mode, you can use your phone to play games, to check offline mails, taking photos etc.
But believe, enabling airplane mode is very useful if you just want to save your battery juice or want to quickly charge the battery.
Category: Telecom Gyaan
I have always been a fan of writing and love to share information on latest technologies, mobiles, gadgets and social media. Sharing and acquiring knowledge is a boon, do let's share as well as acquire it. I am very much fond of Coffee.