Although Google Chromecast was available in India and it was being sold through many ecommerce sites but now Google has launched it officially in India in partnership with Airtel and EROS Now at the price of Rs 2999 and may be purchased on eCommerce site Snapdeal and at Google play store. Same Google Chromecast is available at just $35 in US which may also be used in India.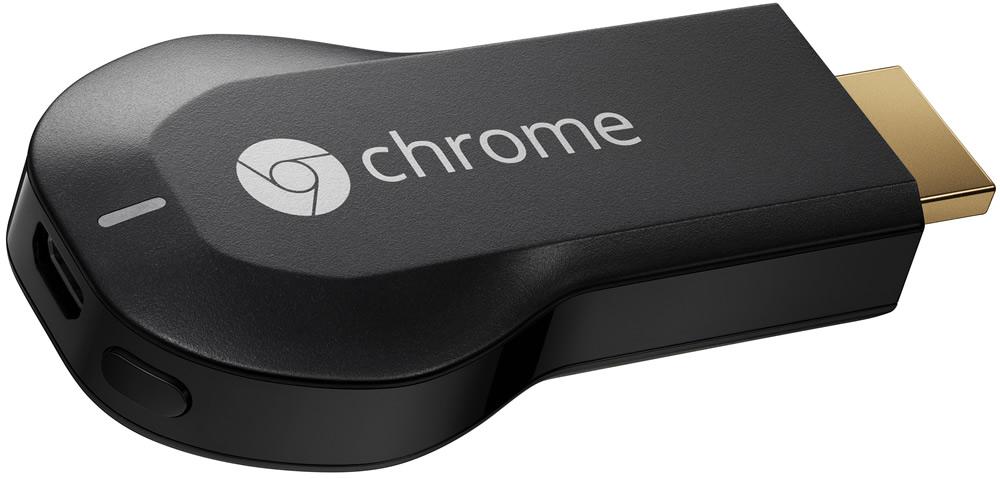 To  promote use of Chromecast, Airtel has also launched a promotional offer of free 60GB over a period of three months i.e. each month customer will get 20GB for exclusive use of Google Chromecast. This offer is for Airtel's existing customers and if a new customer buy Chromecast, then Airtel is waiving off activation charges of Rs 1000 also.
EROS Now is offering 2 month free premium which is basically offering music, TV and movies on demand on all platform
Those who are new to Chromecast, for them it is reminded that  Google Chromecast was launched in the USA almost one and half year ago. It is a thumb drive sized portable media player developed by Google. It connects your smartphone, tablet  to TV through HDMI connection and display mirror image of your gadget on TV wirelessly over Wi-Fi hence you can enjoy all apps or games from your gadget to TV. Most popular is You Tube video.
Chromecast works with all mobile platform like Android, iOS, Windows, Mac and PC
You can use it very easily by following simple steps.
Connect your ChromeCast device to your TV's HDMI slot and attach one USB cable from Chromecast to USB port of your TV for powering it.
Now Power ON you TV and set it to HDMI slot through TV remote,  you will see "Set me Up" on screen
Download ChromeCast app from Google Play store on your Smartphone or Tablet and follow answer easy questions (WiFi configuration and Naming the device)to complete the setup.
Now connect your smartphone / Tablet to the same Wi-Fi network as of Chromecast. After this when you will open YouTube on your smartphone it will show a cast button, just press it  and enjoy your apps on big screen of TV. It requires a internet broadband connection with speed more than 4Mbps with WiFi for an optimal experience.
If you want to see youtube videos from your labtop then you have to install google cast extension in your chrome browser and after connecting your laptop with Wi-Fi network of Chromecast, you can cast youtube videos on TV.
Category: Gadgets
I have always been a fan of writing and love to share information on latest technologies, mobiles, gadgets and social media. Sharing and acquiring knowledge is a boon, do let's share as well as acquire it. I am very much fond of Coffee.