Now a days almost all the mobile operators are offering new and latest phones bundled with their promotional offers but these phone are locked with the mobile operator.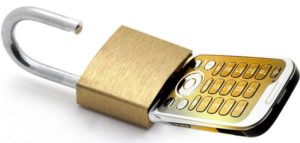 If you having such mobile phone which you bought from your mobile operator during these promotional offer and now you want to change the mobile operator to get the benefit of new best plans of other mobile operator, then you need to unlock the phone before availing services of new mobile operator and then you could be able to use it
To unlock your mobile phone, you just need three things
1. Brand and model number of your old mobile phone,
2. Name of old mobile operator from which you bought it during promotional offer and
3. IMEI of the mobile phone.
With this information you may unlock your phone by visiting following sites
For Nokia brands: Unlock Nokia free
For some other brands : Trycktill
For other brands hit the internet for various forums for unlocking mobile phones.
You can also contact unlockers in your local mobile market at some fair deal.
Locking and unlocking Smartphone is a more involved process than the  unlocking simple regular  mobile phones. We will discuss on it in my next post.
If you enjoyed this post or have suggestion , please consider leaving your comments/suggestions or subscribe to the RSS feed to have future articles delivered to your feed reader
Category: How to, Mobile Phones
I have always been a fan of writing and love to share information on latest technologies, mobiles, gadgets and social media. Sharing and acquiring knowledge is a boon, do let's share as well as acquire it. I am very much fond of Coffee.