Your favorite social site Facebook is not just a social networking site any more but it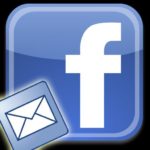 has certain interesting and useful features that makes it more popular in youth. Facebook now acts as an advertising media, we get lot of info about all the happenings around the world.
A large percentage of user of facebook is youth which dominate in mobile market. Youth loves to stay in touch day and night with their friends and family. No matter where they are, they want to stay connected. Keeping this fact, facebook had launched an apps long ago, ChatSMS through which we can also send SMSs to other accounts on facebook and also to mobile numbers by following steps.
Login to your facebook account and allow ChatSms to  run on your Account.

In the window opened, select the country where you are sending SMS and enter the mobile number of Receiver and click Send SMS.
For example the recipient will receive the SMS as shown below which shows your name attached in beginning of SMS.
Sometimes, you may see errors but message sent successfully after some minutes
You can also see that a small Advertisement is also pasted below your message.
You can also receive SMS from your friends via ChatSms for that you have to be online on facebook and can see replies on ChatSms only.
Some of the facebook users are complaining that the apps ChatSMS is not working in their country so please share your experience here.
Category: How to, Social Media
I have always been a fan of writing and love to share information on latest technologies, mobiles, gadgets and social media. Sharing and acquiring knowledge is a boon, do let's share as well as acquire it. I am very much fond of Coffee.