Almost all the day, a new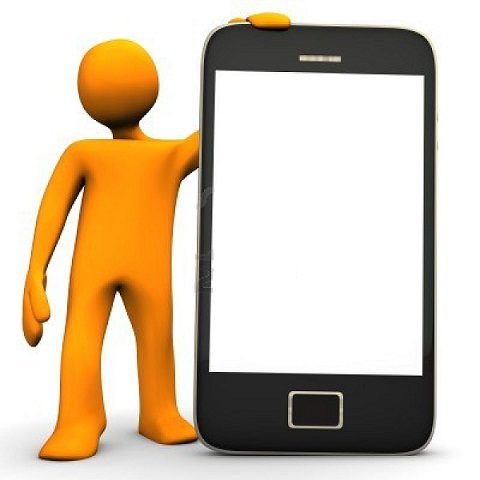 Smartphone is being launched with new features and great specifications and we get attracted to look forward about it and eager to buy it but before buying a Smartphone, we must know about it and how useful is it for us.
Before discussing smart phones, let us remind first thing first that is basic phone, the most used and must have device in every palm. Basic phone, a very useful device when paired with tablet on the go it becomes Smartphone and Smart phone is a value addition over basic phone but  under addition below  tablet . Instead of two (Basic phone and tablet), one can have ONE (Smartphone) device on the go.
The major advantage of smart phone is portability, but this portability is at the cost of some advantage of basic phone paired with tablet. Please take a note, smart phone is not for every one but is a must have device now days for person who works on the go. It is most used device for marketing and liaison work. So, if you have stationary work, smart phone is not effective device for you, instead, prefer basic phone paired with tablet, a very effective combination for stationary work with some mobility.
Smart phone is not effective device in office and home, why to break your eyes when you have other very good alternatives in office and home. Another thing to note, smart phone is not for content creation, never try to do that. Instead, use this device freely for content utilization for enjoyable use. Have video call, check mail, create short mail, send bulk messages, do web serf casually, chat with friends, confront with opponents and many more including e-commerce but never use this service when one time password comes on SMS, in such case you need a separate basic phone to receive such one time password that is one of many reasons to have at-least one basic phone-your very personal identity. I am not sure whether technology has given any solution in dual SIM facility of smart phone.
Size: Smartphone with more than 3.5 inches and less than 5 inches is of no use. Those who have this junk device, have to replace sooner or later. Never listen to marketing junk ads on smart phone of less than five inches. Smart phone is a smart device and starts from five inches with no upper limit fixed so far. Work out your own limit and never buy less than this limit. Hold a light book in one hand and measure the distance how far your thumb could reach from fixed end for easy one hand operation with thumb as lever, that is your limit. For most palms, it is around six inches. So, never buy any smart phone which is less than six inches diagonal. This could be relaxed to five inches diagonal for a smaller palm. This is minimum limit or never use smart phone.
Display: Next thing to consider is resolution of display. 800×480 or 854×480 is good enough on TFT display for enjoyable use. This is cheapest smart phone. 1.5 GHz or more, dual core processor with 1 GB RAM is good enough to handle this display. For enthusiastic use, 1280×720 or 1280×800 resolution on TFT or IPS or S-Amolded or any other premium display could be better with extra cost, in such case processor must be quad core with 2 GB RAM or more.
Other Specs are whether smartphone has Dual SIM slots, 3G+2G or 3G+3G, Powerful battery for uninterrupted long time use so more than 3000 mAH battery is must, minimum 8MP rear Camera for good quality photo shoot to avoid to carry additional Camera, basic front camera for Video calling/chat and latest Operating system like  Android 4.0(ICS), 4.1 or 4.2 (Jelly Bean) OS at least so that latest apps can be enjoyed on the smartphone. However in the smartphone market, you may also find Windows Phones or iOS operating systems but the most popular is Android Operating System and its version 5.0 is in developing phase and soon you may find new smartphones loaded with Android 5.0 OS. Internal memory more than 16GB with micro SD card, will help to store more data in the form of photos, apps, videos etc.
Category: Mobile Phones
I have always been a fan of writing and love to share information on latest technologies, mobiles, gadgets and social media. Sharing and acquiring knowledge is a boon, do let's share as well as acquire it. I am very much fond of Coffee.