Are you planning to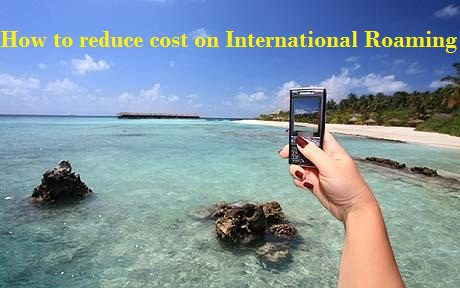 visit a foreign country ? you also need data plan there to use Internet on your smartphone or laptop through a data card (dongle), check e-mail, facebook or other social media site to be connected with your friends while in International roaming .
In India, you just pay approx INR 125 on the usage of 1GB of 3G data usage but  for the same data usage, you have to pay manifold while in International roaming. For example if you are visiting America and using BSNL mobile number there then you have to pay INR 64 for 1MB of data. If you are Vodafone customer, you have to pay at least INR 50 for 1MB of data and if you use Airtel Number then you have offer of unlimited data usage for INR 500 for one day.
If we convert all these charges in the local currency of America then BSNL customer pays $1000 and Vodafone pays $780 for 1GB of data usage while Airtel customer enjoy unlimited data usage by paying $8 per day but if you see the data plan of all cellular carriers in America, they offers 1GB for $20 which is very less than the charges on International roaming.
Here are few tips to reduce cost of data usage on your smartphone/tablet/laptop in International roaming.
First of all, turn off data roaming on your smartphone and connect it to the Internet at local Wi-Fi hotspots by using Wi-Fi which is often free in USA.
If you want Internet for long hours, try to visit a nearby Internet café where you can use Internet at more cheaper rates.
If you plan to stay a little longer period in America, You can also buy a local Prepay SIM card with data plans as per your need, put it in your smartphone and use Internet at local rates which are much less than International roaming rates. T-Mobile has the cheapes plan of $20 which includes 500MB data usage within 30 days.
It would be better to download films, maps or music before departure so that later on you need not to download in International roaming. These downloads consume more data in comparison to access to social networking sites or checking e-mails.
If you would rather need data plan before departure to foreign country then Matrix has offer which provides 3G dongle on rent basis with freebies in the form of free data usage while stay in USA. Matrix offer starts from a rent of $39.99 for 10 days which allows 500MB of data usage in America. Matrix charges rent of $79.99 for 30 days with free 1GB of data usage. In all plans, matrix charges $0.75 per MB for additional data usage after consumption of data usage. For more details, please click here.
Category: How to, Telecom Gyaan
I have always been a fan of writing and love to share information on latest technologies, mobiles, gadgets and social media. Sharing and acquiring knowledge is a boon, do let's share as well as acquire it. I am very much fond of Coffee.