It is a general trend, specially in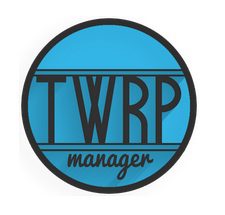 youth, to keep lock their smartphone with a password but most of them use pattern lock. Sometimes if you forget that password or pattern lock, then it is a myth that now smartphone has to be formatted and data stored in smartphone is to be compromised or to be lost.
If your smartphone offers "Forgot Password" option, then you can recover it by clicking it and entering email ID and password but if either your smartphone don't offer such option or you have also forgotten email ID and password then you have no option other than use of TeamWin Recovery Project (TWRP) tool.
To use TWRP tool, you have to root your smartphone and mind it, rooting process of smartphone is different for different smartphones so you have to find the right process by google.
Now you have to install TWRP software on your smartphone but that is locked,  so how will you install on smartphone ?
First download the TWRP software file on your Laptop or Desktop PC. Click here for the list of supported devices, select the device and click there which will lead to you the page from where you can download the right recovery image file. At present TWRP supports 364 devices and developers are trying hard to add more devices.
After downloading the right image file, you have to transfer this image file to your smartphone for that you should take out memory card of your smartphone, connect it to your Laptop or PC through card reader and then transfer image file to this memory card.
Now again insert memory card into your smartphone and poweroff  it. Then press Volume Up/Down button along with power button, you will see TWRP Recovery (H2-MM) 3.0.2-0 menu, you have to select Install option.
Select recovery file and tap the "Swipe to flash". After this,  click "Reboot System" which will reboot your smartphone and this time it will be without any password or pattern lock. You can set new password or pattern lock now and your all data are safe.
You can also file TWRP manager at Google play store, click here
Category: Applications
I have always been a fan of writing and love to share information on latest technologies, mobiles, gadgets and social media. Sharing and acquiring knowledge is a boon, do let's share as well as acquire it. I am very much fond of Coffee.