The recent incident of gang rape and death of the victim has again compelled us to think
about safety of girl-students and working women in the present scenario. It is very important for every Indian woman and girl to know how to protect herself from such terrible crimes of rape, kidnapping and eve teasing etc. Women can use your mobile phone, which has now become a vital part of our daily life,  as a weapon of self-defense in case of emergencies.
Google Play has some great Android apps in the store for safety of girls and women, among which the best two applications which are free and can be downloaded on women's smartphone and it is sure these apps will definitely give courage to women to face any situation boldly.
SOS Whistle
SOS Whistle is one of the best apps available for women's security.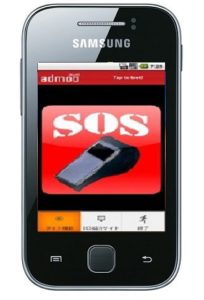 It is quite different from other security apps, as this app does not send an SOS or let your family members or friends know that you are in danger. Instead, as its name would suggest, the app makes a loud whistling sound which is good enough to let other passersby notice you in case of any threat. The app is very much easy to use.
There is no need of a data connection or GPS service to make use of this application. All you have to do is just press the whistle icon to start whistling and then press again the same icon to stop it. Moreover, the app provides a Light function that enables the users to hide the whistle icon, so that you get an icon-less display which when pressed makes the same loud whistle sound. To know other details of the apps and to download the app click here.
bSafe
bSafe is an another the most popular  safety app that provides timely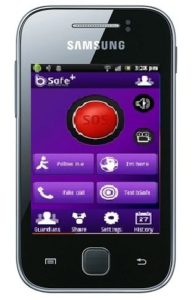 and precise information during emergencies to the mobile numbers previously chosen by the women. The app is loaded with several helpful features to make you safe. The app is extremely easy to use. The app would ask you to provide the name and number of the person whom you wish to contact in times of emergency at the time of setup. You can add as many people (guardians) as you want. The app offers two modes of contact: SMS and voice. SMS notification is absolutely free for all guardians, but voice notification is limited to one person only. You can add more people for voice notification with yearly or monthly subscription.
Once you add the numbers, the app works almost independently. All you have to do is push the big red SOS button, following which the app would automatically send message to the guardians stating that the user is in emergency.
Plus, the guardians would get another message giving information about the exact or approximate GPS location of the user's mobile phone.
The app also enables you to program a fake incoming call if you feel you are in danger. The "I'm here" feature is another helpful feature of the app that allows the users to alert all the guardians about their location. The bSafe app is available for all major platforms including iOS, Android, and Blackberry. To know other details of the apps and to download the app click here.
So now you may download these apps for your safety as the precaution is the best cure than remedies.
Category: How to
I am tehnocrate and love to share my views and technical knowledge on all types of topics related to telecom, social media and gadgets. I just love tea and food.