I follow some mobile operators in India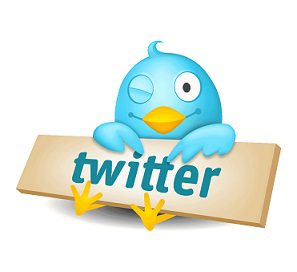 but sometimes, specially during cricket season, they bombards with tweets relating to cricket and moreover they also re-tweet some of their favorite tweets. I get fade up by so much tweets and tweet notifications but I still want to follow the mobile operator.
Twitter has now solved my problem and introduced a mute feature by which I can now filter out annoying tweets. You can also use this mute feature for the annoying tweeters.
Mute feature allows just to hide tweets from the point you mute the twitter and you will not receive push or SMS notifications from that user. But muted twitters can still favorite, reply to and re-tweet your tweets, they will never know that you've muted them.
By following simple two/three taps, you can mute/silence a twitter
On your PC/laptop:
From a Tweet, click More at the bottom of the Tweet and then click Mute
or
Go to the profile page of the person you wish to mute, click there gear icon and then select Mute
On iOS smartphones/tablets:
From a tweet, from the user you'd like to mute, tap the ••• icon and then tap Mute
or
Visit the profile page of the user you wish to mute, tap the gear icon there and then tap Mute.
On Android smartphone/tablet:
After opening twitter app, tap the ⋮ icon on top right corner and then tap Mute @username and confirm.
or
Visit the profile page of the user you wish to mute. Tap the gear icon there and then tap Mute
Whenever you again want to hear tweet from muted twitter, visit the profile of muted user and click the red mute icon to unmute the twitter.
You will see this mute feature in your twitter account within next few weeks time.
Category: Applications, How to
I have always been a fan of writing and love to share information on latest technologies, mobiles, gadgets and social media. Sharing and acquiring knowledge is a boon, do let's share as well as acquire it. I am very much fond of Coffee.