There are so many apps on facebook by which you can make free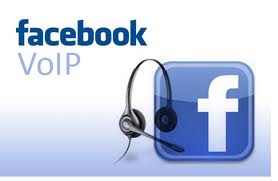 voice calls as well as can send SMS free, viz. Call Me with Google Voice, Call-My-W&ll, Reach Me On My Mobile, Telephone, Party Line, Jott, GuerrillaTel – Call for FREE, Talkster Phone Party, Calliflower- FREE Conference Calls, Calls & SMS worldwide, Share through SpinVox but now in future, you can also make free voice call from facebook messenger apps because recently facebook is in process of testing VoIP (Voice over Internet Protocol) based voice calling service from its Messenger mobile apps. Right now this testing is going on in Canada and only Canadian can use this voice calling service from their Apple and Android Smartphones. To use this service, the user have to upgrade the Messenger apps on their Smartphones i.e Facebook's iOS 2.1 application for iPhone, iPad and iPod Touch users and Android Facebook Messenger mobile applications for Android Smartphones.
How to use this VoIP base voice calling service.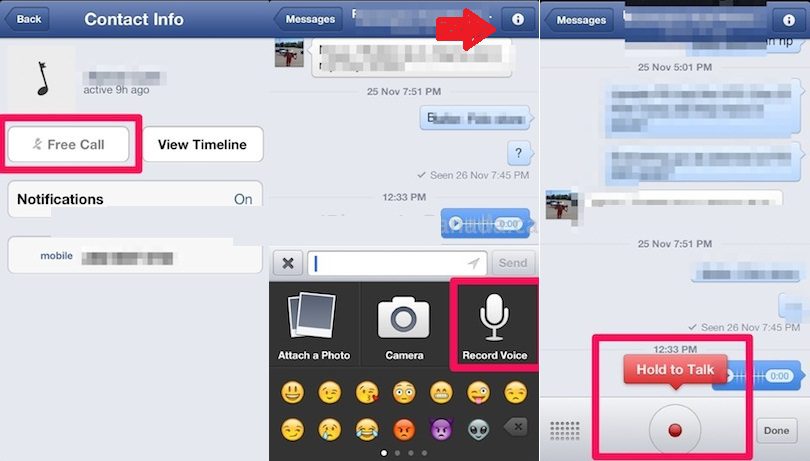 First of all ensure that Messenger apps is upgraded on your Smartphone as well as Smartphone of other end is upgraded otherwise you will not be able to use this service.
Start a call with a contact by pressing the "i" button in the top right corner and then hit "Free Call."
Only Canadian can experience the actual voice calls while rest of the world can make voice mails.
To send voice mails, you have to update Facebook Messanger apps with global update for iOS application for Apple Smartphones and Android that add a voice recording feature.
Now press the "+" button next to the box where you write a message and hit "Record," holding down the button as you are talking.
When you complete the talk, release the "Record" button and the message will automatically send to the contact.
If you want to cancel the message while you are recording, slide your finger off  the "Record" button instead.
Similar services are currently provided by Vonage, Microsoft's Skype by using its Messenger app, Apple's Face Time and RIM's Blackberry Messanger service
It must be noted that while using this VoIP serive, the Facebook Messenger utilizes a user's data plan rather than their cellphone minutes.
Category: How to, Social Media
I am tehnocrate and love to share my views and technical knowledge on all types of topics related to telecom, social media and gadgets. I just love tea and food. Follow me on