The customers are spending lots more on making International Calls but here we will discuss about one application which offers absolutely free calls between users whether they are located locally or globally .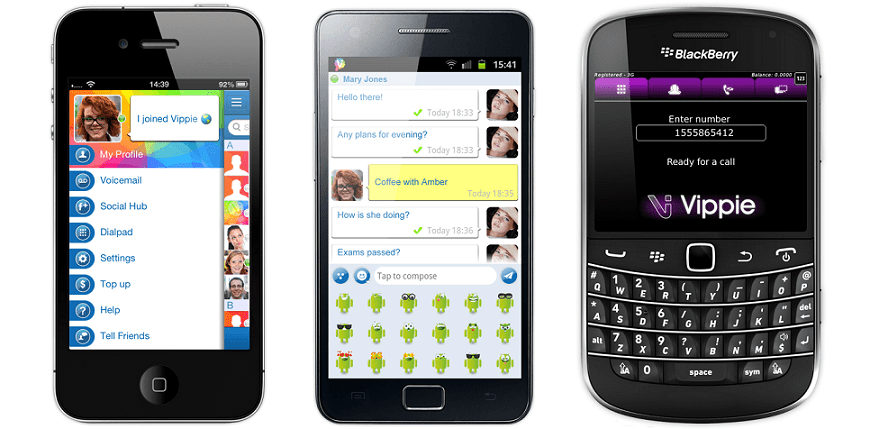 During the MWC-2013, Vippie presented the latest version of its application through which you can make FREE CALL, FREE VIDEO CALLS, send FREE TEXT and any kind of attachments (video, photo, audio) to other Vippie users. It gives you also a possibility to call any number in the world at very low rates.
"Vippie is a fresh mobile app for free communication between users…."
The application is absolutely free and can be downloaded on iPhone, Android and Blackberry devices. The application, in near future, will be available for Windows Phone and iSymblan phones.
The main attraction of the application is that if you invite your friends to use Vippie, it offers a gift of $0.2 call credit for every new user.
The Vippie is a VoIP service and also offers low call rates if you call a non-Vippie users in the world. So what you are waiting for, download the apps your device and chat with your near and dear ones and also get gift of $0.2 by inviting your friend on Vippie apps.
For more details about Vippie application, please click here.
Category: How to, Telecom Gyaan
I am tehnocrate and love to share my views and technical knowledge on all types of topics related to telecom, social media and gadgets. I just love tea and food.