If some unknown caller teases you by making prank calls repeatedly on your
mobile but you are not able to know the name of the calling number. To register a complaint of such type of prank calls you have to approach police and police in turn get the detail of that calling number from the respective mobile operator. But now you have power to know the name of calling person instantly on your smartphone.
To know the details of calling number, you have to download apps called "Truecaller" on your smartphone and this apps can be downloaded on almost all branded smartphones like Nokia, Samsung, Blackberry, iPhones etc and it is free.  You may download this apps by typing m.truecaller.com in the Internet browser of your smartphone.
The apps "Truecaller" is developed by a global phonebook service provider which brings all the contact information of the world into your smartphone. In addition to its worldwide number lookup service, Truecaller can help you block unwanted calls, keep your phonebook up to date with current information and even map your phonebook with the social networks you use regularly.
This "Truecaller" gives you the name and location of caller and name of mobile operator of the caller number.
You may also check the details of unknown number on the website of truecaller (Click here). The apps may not give you details of some recently activated new series mobile number due to non availability of the number in their data base but you may try it later on by this apps.
During incoming calls, you can use  Truecaller apps  but the Truecaller gives you details of the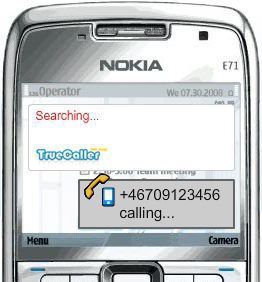 number which are not previously stored on your phonebook. This apps works only on smartphones so the users of basic mobile phone may take help of either  their friend who uses samrtphone or they may find details of unknown number from the website of Truecaller.
So now onward  if some unknown mobile number tries to make you a prank call, use this apps "Truecaller" and say hello to calling person with name and give a surprise to him/her.
Category: How to, Telecom Gyaan
I have always been a fan of writing and love to share information on latest technologies, mobiles, gadgets and social media. Sharing and acquiring knowledge is a boon, do let's share as well as acquire it. I am very much fond of Coffee.