Gmail configured your Inbox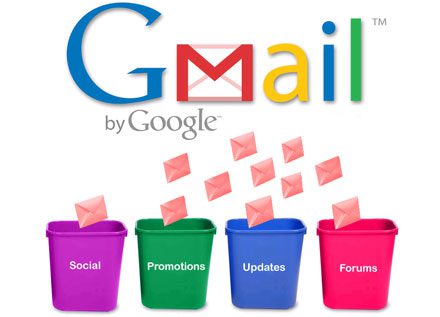 into different new tabs from 29th May with main aim to filter e-mail automatically into different categories according to subject and content of mails. You have seen that your new Gmail inbox has different tabs like Primary, Social, and Promotions, these are default tabs. Gmail Inbox also can be configured to two more new tabs Updates and Forum.
Update tab can be enabled for e-mail coming from auto-generated updates including confirmations, receipts, bills and statements.
Forum tab is very useful if you receive e-mail messages from online groups, discussions boards and mailing lists.
Some of you may like new arrangement because now all your Social mails like Facebook notification remains in Social tab and other marketing e-mails remain in Promotions. You can check all other mails in primary tab. You also have option to move e-mail from one tab to another tab.
Don't like so many tabs and confused how to disable these new tabs here is just two steps to disable and enable all these new tabs
Just click "+" button next to all these new tabs as shown in below screenshot.

Now on click "+" button you will see following window prompted, just Uncheck all tabs except Primary tab. Primary tab can't be unchecked. Save the changes you will get back your old favorite Gmail configuration, all emails in one inbox only.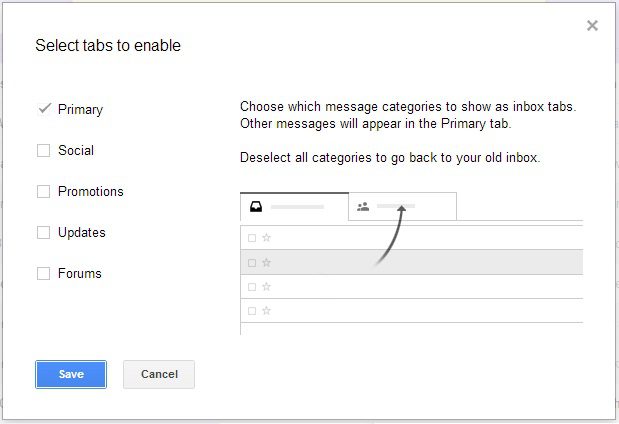 As soon as you save the changes you will get your favorite old Gmail Inbox along with a message on the right corner as shown below screenshot.
If you want again to enable new tabs just follow following steps.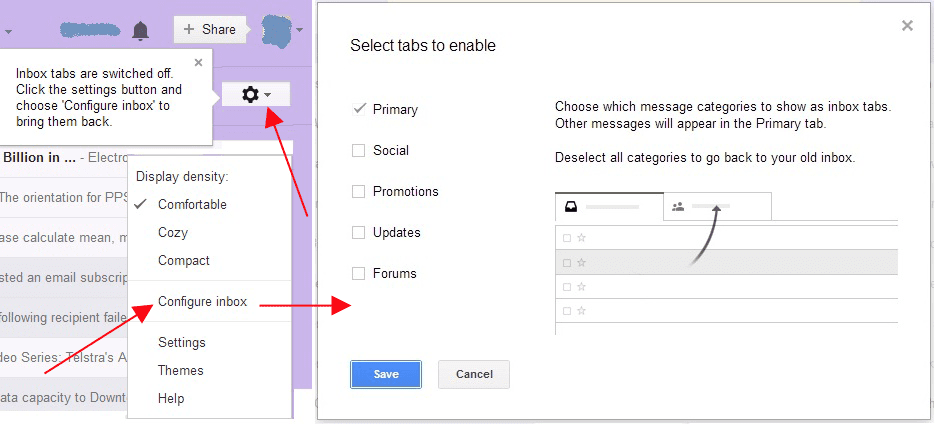 Click on "Settings" button placed in top-right.
Select "Configure inbox" and click.
You will prompted new window for new Tabs, Check the tabs you want to keep and save the changes.
Refer the screenshot as above.
Category: How to, Social Media
I have always been a fan of writing and love to share information on latest technologies, mobiles, gadgets and social media. Sharing and acquiring knowledge is a boon, do let's share as well as acquire it. I am very much fond of Coffee.