Have you login in your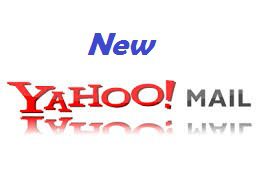 yahoo mail in last two days !! Yes !, you have seen that your default mail view is now Slim and your e-mail messages are opening in right side of the message panel.
Actually, yahoo have launched a new versions of yahoo mail that has been significantly redesigned. The redesigned yahoo mail looks good and includes new compose screen and improved threaded conversations . The main attraction of new yahoo mail is that it now offers monstrous storage of 1TB (Tetra bytes), equal to 1000 GB for your mails. Do you know that a common user can store his/her mails for 6000 year without deleting mails. You must be surprised to know that right now gmail provides you 15GB of storage and this also include Google drive.
Do you like the default option of viewing of yahoo mails !, if not, and still loves to old ones, then you can restore or change the viewing option by following below easy steps.
1. Just hover the arrow through your mouse over the Setting button, placed on the right corner of your screen, you will get menu as shown in below exclusive screenshot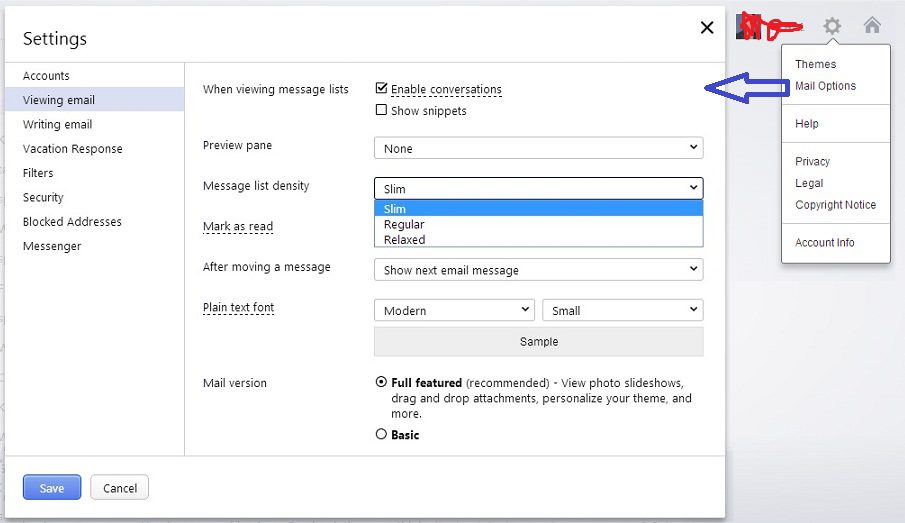 2. Now click the mail option, you will get setting window.
3. Click the Viewing mail option, you will see the viewing pane and message list density options
4. Change the viewing pane option from Viewing pane on right to None and change the message list density option from Slim to Regular.
5. Now save the changes by click on Save button on left bottom
That's all !!, Your old version of viewing mail is restored.
Do you know that new version of yahoo mail has introduced one more unique feature,  grouping of messages within a conversation
Category: How to, Telecom Gyaan
I have always been a fan of writing and love to share information on latest technologies, mobiles, gadgets and social media. Sharing and acquiring knowledge is a boon, do let's share as well as acquire it. I am very much fond of Coffee.