Google announced that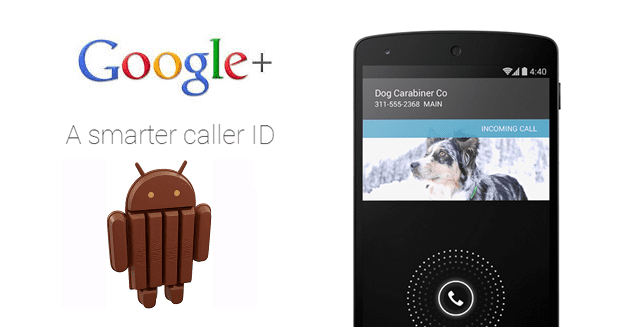 it is starting to integrating Google+ account with new feature " Smarter Caller ID" of Android KitKat 4.4 OS, thus after launching this integrate feature, your name and picture placed on Google+ profile will be displayed as Caller ID when you make a call to Android user whose smartphone runs on Android KitKat 4.4 OS, when your mobile number is not in his/her phone-book.
This feature may be friendlier when you receive a phone calls from a new contact but some Google+ users may not like to display their name and picture at receiving end when they call to a new person to whom they have not met before.
Actually this feature works when you upload your picture and feed your mobile number in your Google+ profile.
Google+ recently offered custom URL to all google+ users and to get this custom URL, your mobile number had been made mandatory which is also got verified by sending a code on your mobile number as shown in screenshot.
Now if someone doesn't want to display his/her picture as caller ID, they may follow any one of following easy steps.
Either you don't upload your picture on your Google+ profile, it may not be desirable to many of you, so avoid it.
Don't feed your mobile number in your Google+ account, this option may suite some of you because you may receive notification delivery to other alternate e-mail.
If you have already placed your picture and also feed mobile phone number, then you just go to settings of Google+ account, then go to Phone settings under Notification delivery and un-check the box that reads ""Help people who have your phone number find you on Google services and connect with you."
That's all and it will take just few seconds !!
Will you still want Google uses your name and picture as caller ID ?. Google is launching this service for individuals and may come in early 2014.
Category: How to
I have always been a fan of writing and love to share information on latest technologies, mobiles, gadgets and social media. Sharing and acquiring knowledge is a boon, do let's share as well as acquire it. I am very much fond of Coffee.