USA: Google's prepaid mobile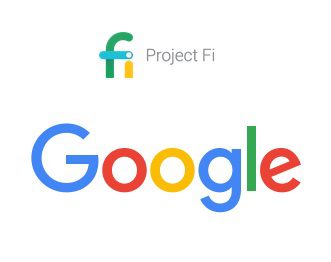 service Project Fi is now available to nationwide and it has also offered its specially designed phones to used Fi services at discounted rates. There are only three smartphones right now which supports Fi services, these are Nexus 5X, Nexus 6P and  Nexus 6.
Google has also offered discount up to $150 if customer buys the device from its online site and activate it on Project Fi service. The Nexus 5X (16GB) is now available at $199 and its 32GB variant is available at $249. Three variant of Nexus 6P, 32GB, 64GB and 128GB are available at $499, $549 and $649 respectively.
These devices are also available at monthly installment for two years under which you can own Nexus 5X (16GB) for just monthly installment of $8.29/mo for 24 months.
Google's Project Fi services uses unique technique of selecting best network available at the location from Google's WiFi Hotspot, Sprint and T-Mobile's LTE network and smoothly switching among these networks.
Google have only one basic plan of $20/month which offers unlimited talk, text, international text and coverage in 120+ countries. Data can be added to your plan by paying $10 for 1GB each that means if you need 3GB then you have to pay $30. Google's Fi service offers credit (1 cent per MB data) for unused data which may be used in next month's bill.
Let us compare pricing of Google's Fi services with other four major carriers. Suppose a customers need 3GB of data along with unlimited talk and text then total cost with Google's Fi would be $50 while T-Mobile offers 2GB of data for $50, Sprint offers 3GB for $45 (Device access fee is extra), AT&T offers $45 plan that allows 2GB of data and Verizon offers 1GB of data for $45.
It is clear that Google's Project Fi wins in price competition
Category: World Telecom
I have always been a fan of writing and love to share information on latest technologies, mobiles, gadgets and social media. Sharing and acquiring knowledge is a boon, do let's share as well as acquire it. I am very much fond of Coffee.