If you buy MiFi device from Sprint MVNO, FreedomPop, you can enjoy free 4G data usage per month in USA. The device costs $29.99 and as per deals, you are offered first one month 2GB usage of MVNO's 4G/3G data plans and thereafter, you are eligible to get 500MB of 4G data per month absolutely free.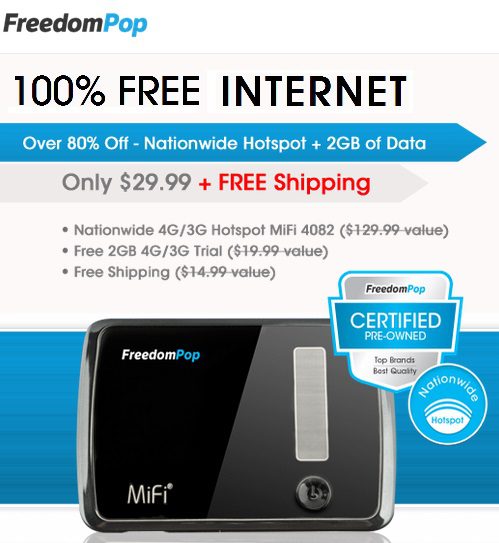 The MiFi device can connect up to five devices wirelessly having WiFi feature, it may be your smartphone, tablet or any other gadget. It is a compact sized device, credit card sized, and it can last long with its 6 hour battery back up.
FreedomPop rides on Sprint network so it has good coverage and it also has nationwide hotspot network. Its all plans are contracts free i.e you need not to sign up any contract with MVNO, no cancellation fees, no guff. Just the straight forward deal.
If your data usage varies wildly and if you want to carry-forward it , unlike T-Mobile which allows you to rollover your unused data free of cost, the MVNO FreedomPop charge a fee of $3.99 per month to carry-forward your unused data, the rate is not bad for hoarding your unused data.
Category: World Telecom
I have always been a fan of writing and love to share information on latest technologies, mobiles, gadgets and social media. Sharing and acquiring knowledge is a boon, do let's share as well as acquire it. I am very much fond of Coffee.