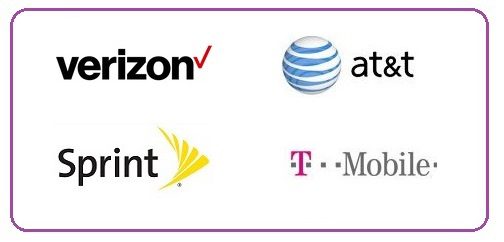 USA: T-Mobile customers under its Unlimited data plan $80 experience tethering in both cellular data as well as hotspot data usage. T-Mobile's Unlimited  4G LTE customers who use more than 21 GB of data in a bill cycle will have their data usage de-prioritized compared to other customers for that bill cycle at locations until next billing cycle starts. They gets relatively slower speeds for their data usage more than 21GB.
T-Mobile customers also enjoy unlimited data usage via hotspot but T-Mobile have also placed a cap at 7 GB which, the carrier have said in its terms and condition, can't be upgraded. Hence T-Mobile's unlimited data plan customers can use at the most 21GB plus 7GB data at high speed only.
Sprint offers true unlimited data plans $60 for individual at 4G speed but it has one important caveat, it throttles data rates for streaming video only. Sprint customers gets 3G data speed with a limit up to 600Kbps while streaming videos. At this 3G speed Sprint customer may face problem while using Hulu and Netflix services for which minimum 1.5Mbps speed is required.
Verizon don't throttles data speed for its grandfathered unlimited data plans. Verizon used to offer unlimited data plan until summer of 2011 after which carrier stopped offering unlimited data plan.
AT&T has recently increased the cap for its legacy unlimited data plan users from 4GB/5GB to whopping 22GB i.e. AT&T customers who were previously experiencing slow data speed on their unlimited data plans, after 4GB data usage (on their 3G device) or after 5GB if they uses 4G LTE device, are now able to use 22GB of data without any tethering. AT&T reduces download speed of such customers who crosses 22GB of data limit and using their device in area where network is congested.
AT&T used to offering unlimited data plan from 2007 to 2010 after which it stopped offering unlimited data plan and at that time existing customers were allowed to keep their unlimited data plan.
It is clear from above that limit on unlimited plan of all four major carrier is such that it is near to unlimited but still Sprint and Verizon are offering true unlimited data usage to their customers.
Category: World Telecom
I have always been a fan of writing and love to share information on latest technologies, mobiles, gadgets and social media. Sharing and acquiring knowledge is a boon, do let's share as well as acquire it. I am very much fond of Coffee.