Facebook already knows about all of your facebook friends, facebook also know,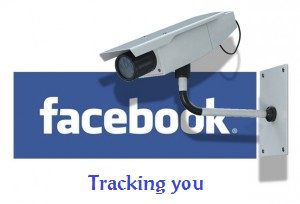 when you broke up with your last girlfriend/boyfriend and what you did or wish you didn't do on spring break last year. But if that wasn't enough, Facebook may soon be tracking you at all times.
As per Bloomberg reports Facebook is "developing a smartphone application that will track the location of users … even when the application is not open on a device." The purpose of such an app is to help Facebookers to find friends when they're out. Such an app could be used to sell ads based on the locations where users go. It's something that will be of huge value to advertisers, but may not go down easy with users for obvious privacy reasons.
Yes, the thought of Facebook knowing where you're spending the rest of your time that you're not wasting on the social networking site is a disturbing thought, but it shouldn't come as a surprise.
Facebook users have already been voluntarily "Checking-In" to the social networking site to update statuses with a current location. This new app will take this idea into a more extreme direction and remove the voluntary part of the equation. It will be interesting to see what users are OK with Facebook knowing where they are some of the time, but not all of the time.
In an effort to increase its mobile product, while also increasing revenue across all platforms, a Facebook tracking app makes a lot of sense — though it may be better for the social networking site's advertisers rather than its users.
The most disturbing part of Bloomberg's report is that Facebook may have already gained permission from its users to run such an application. This would mean that there would be no notification asking if Facebook could use your location.
This app is scheduled for release around mid-march 2013.
Category: Social Media
I have always been a fan of writing and love to share information on latest technologies, mobiles, gadgets and social media. Sharing and acquiring knowledge is a boon, do let's share as well as acquire it. I am very much fond of Coffee.