Now you don't need BlueStacks to use Whatsapp on your laptop or PC, you can use it directly on your laptop in all popular internet browsers, Internet Explorer, Firefox, Chrome and Opera.  But only Android, BlackBerry, Nokia and Windows phones users can experience Whatsapp on their laptop/PC. Users of Apple gadgets of any type (iPhones, iPod and iPad) can not use Whatsapp on their laptop/PC.
To use Whatsapp on your laptop, just follow following steps.
Step 1. Open your favorite browser out of any four as mentioned above and open site https://web.whatsapp.com, you will see a QR code on your laptop/PC screen but don't worry, it is not necessary to have QR reader installed on your smartphone.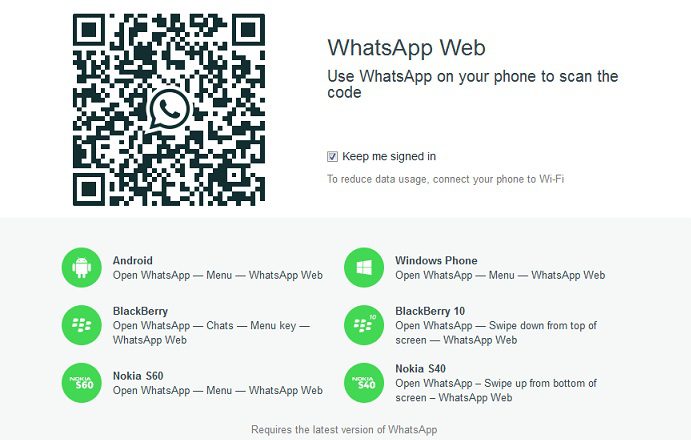 Step 2. Now launch WhatsApp on your smartphone and open its setting and then choose Whatsapp Web, tap it. A QR reader will then open on your smartphone as shown below.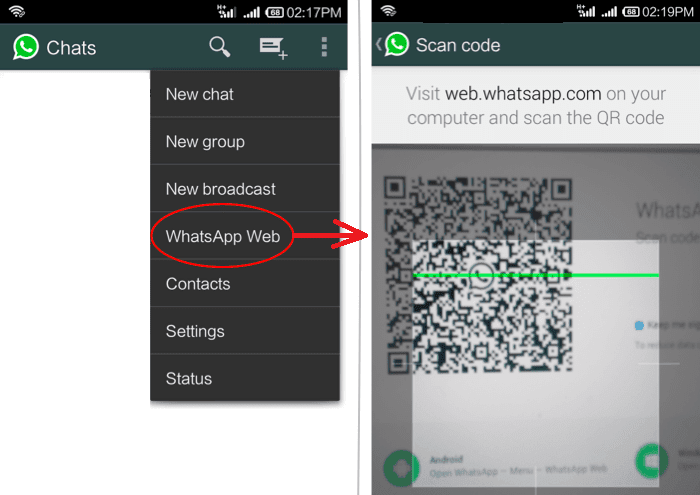 Step 3. Now point your smartphone in this condition  at your laptop screen to read the QR code flashing there. It will automatically logged into WhatsApp web and you will see Whatsapp screen as shown below.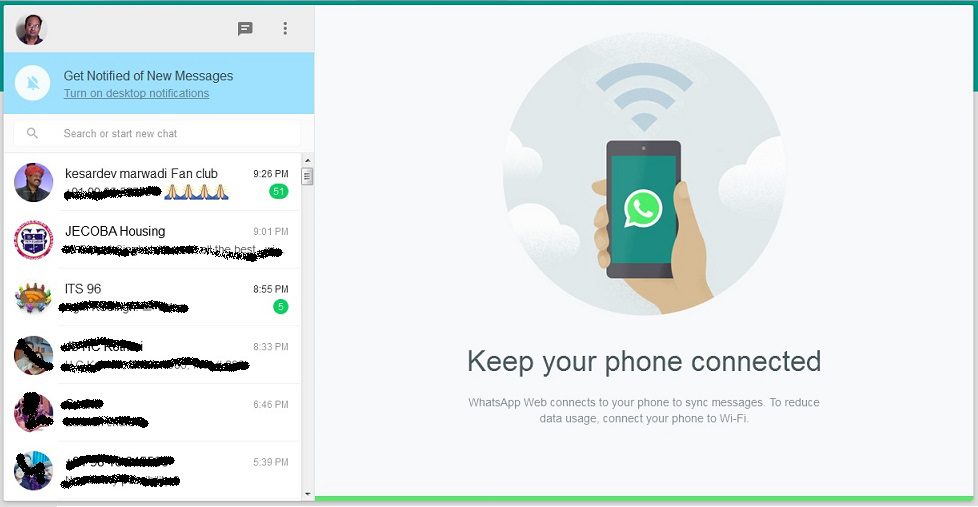 Step 4. Similar to smartphone, you can chat with any contact, just click any one of your contact or new message and type message in the message box on the bottom.
Step 5. Within a conversation, the interface matches with that of the smartphone but you may not be able to use few option like "Message info", if you are a  Group admn, you are not allowed to add members from your laptop. You may also not able to forward Photos or Videos from one chat to another.
Step 6. Once you have used Whatsapp on your laptop, it has default setting of keeping logged in unless you logout. You can manage, from your smartphone, logging out from all Laptop/Computer. You just need to tap Whatsapp web and then "logout from all computers"
Messages on your laptop instantly synched with your smartphone but you will note that photos or videos are downloaded on your laptop only. If you need Photos or Videos on your smartphone too then you have to download there also.
Chatting with Laptop keyboard is very easy as compared to smartphone's keypad so you may chat longer and more faster so data usage may increase hence it is better if you switch your smartphone on Wi-Fi.
Category: Applications, How to
I have always been a fan of writing and love to share information on latest technologies, mobiles, gadgets and social media. Sharing and acquiring knowledge is a boon, do let's share as well as acquire it. I am very much fond of Coffee.