Are you missing your favorite TV serial on go ? now you need not to miss your any favorite TV programmes because you can enjoy it on your smartphone or tablet.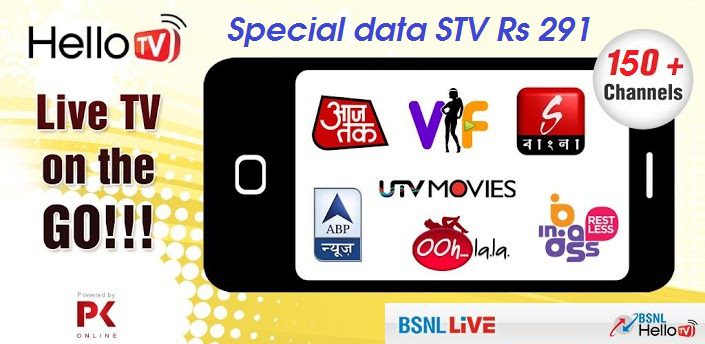 BSNL has introduced a Data STV of Rs 291 exclusive for the use for Mobile TV "HelloTV". This data STV will be available from 17 October-2013.
Exclusive screenshot of the new Data STV for mobile TV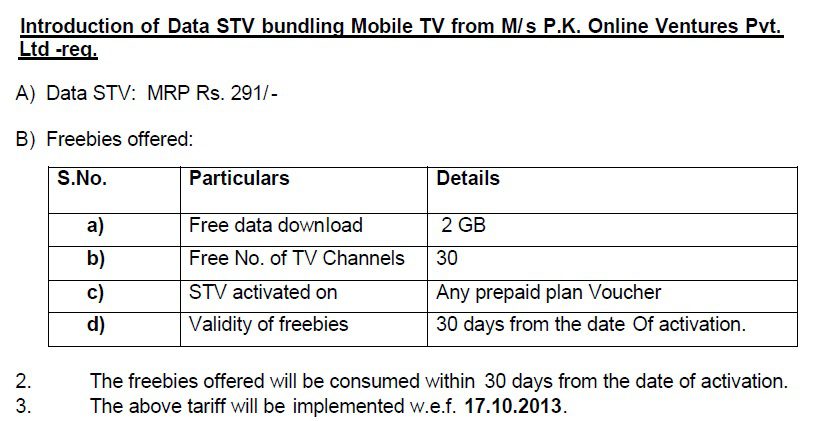 Hello TV is a Live TV service and offers more than 150 channels on your smartphone and is available for both 2G and 3G users. With HelloTV you can watch Live TV on your smartphone anywhere anytime.
Recharging with this data STV, you will also be allowed to use 2GB of data free as well as watching Jumbo pack of 30 channels absolutely free for 30 days.
To enjoy Hello TV on your Smartphone, you have to do followings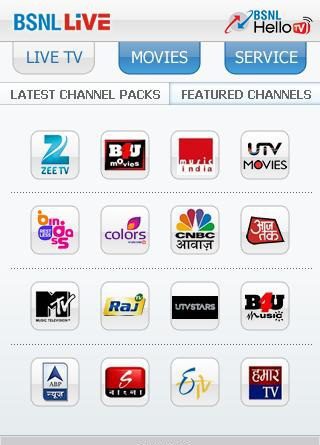 Hello TV is available on BSNL Live portal of BSNL for which you need correct APN settings so to get APN setting just send following SMS from your smartphone
For accessing the BSNLLive services you need to have APN settings for BSNL Live and BSNL Stream. You can get these settings on your mobile in one of the following ways.
<manufacturer name> space <model name> of your handset and sent to 58355  e.g. <Nokia> space <N79> to 58355
In response to your above SMS, you will receive several settings, just save all these settings on your smartphone.
Now click  Web browser in your smartphone; the 'BSNL Live' bookmark will be visible to you and clicking on it will lead you to the Welcome page where you will find Hello TV
Click Hello TV and enjoy it.
It must also be noted that watching any TV channel will also consume data from your data plan.
Without this offer, Jumbo pack of 30 channel cost Rs 150 per month and STV for prepaid which allow you 2GB of free data, cost Rs 251 for prepaid customers.  For more details on BSNL Mobile TV, please click here.
For demo of BSNL Live, please click here
Android Smartphone/Tablet users have another option, they can watch TV channels free of cost by downloading a free apps available on Google Play Store.
One such app is All India TV Channel Live which has more than 79 Indian Channels and most of them are HD. Android user can enjoy TV channels on their smartphone or tablet connected on Wi-Fi, WiMax, 3G or 4G network. Fore more details, please click here.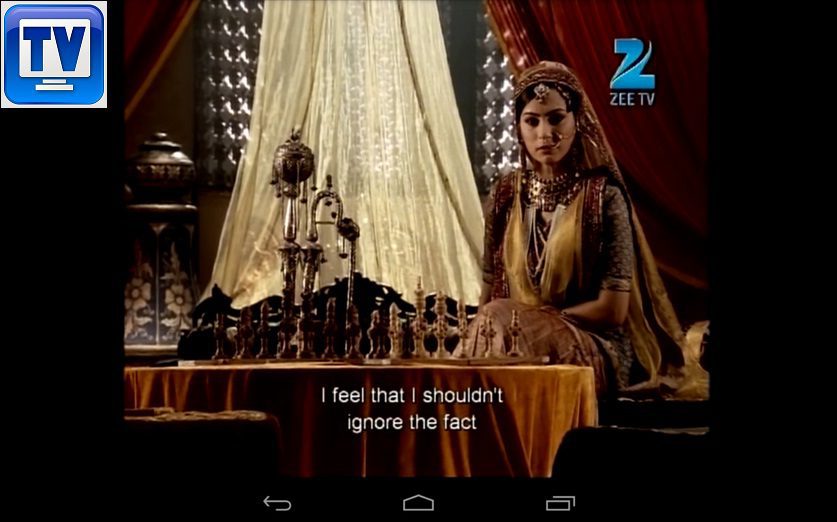 Note: Downloading of this app is free but it also consume data from your data plan while watching TV channels.
Category: Data Usage
I have always been a fan of writing and love to share information on latest technologies, mobiles, gadgets and social media. Sharing and acquiring knowledge is a boon, do let's share as well as acquire it. I am very much fond of Coffee.