Now the girls or women are not just supposed to limited to their favorite subjects like cookery, shopping, weight-loss etc, all have became techno savvy now. A middle east, Dubai HQ, based technology company EUROSTAR, debuted the simple to use and world's first tablet exclusively for girls and women with pre-loaded some lady friendly apps displayed on a fancy, pink background.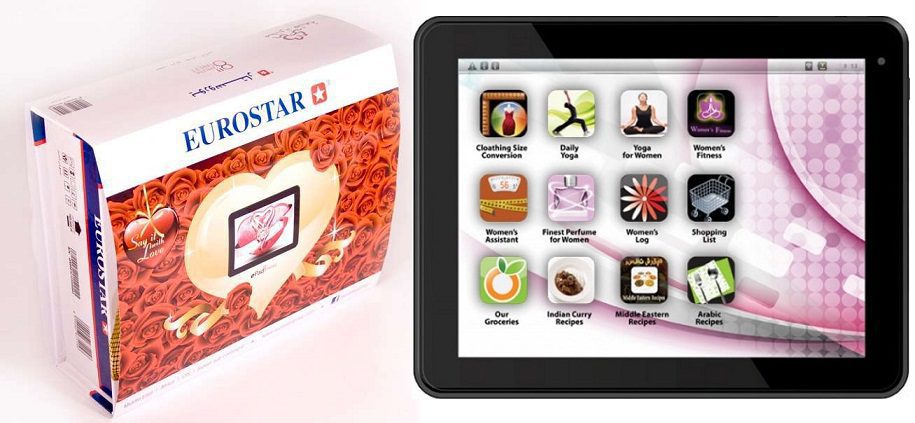 This Android 4.0 ICS Powered tablet has bigger size of 8 inch and is priced at $190 (it is available in market at $163) for 16 GB internal memory and is loaded with apps like cookery, grocery shopping, fashion, yoga, weight-loss, pregnancy apps, clothing size converter, women's assistant etc.
The Tablet is powered by a powerful 1.5GHz processor and also comes with micro SD card slot to expand the memory. The tablet have connectivity option on Wi-Fi also.
It is not that tablet is pre-loaded with lady-friendly apps only, it is also pre-loaded with Google Talk, Facebook, Twitter, Skype, YouTube, Gmail, Dictionary, Encyclopedia and many more games. After all Girls/women are now more active on social media sites and do video chat with Skype apps.
Electronic Shops claims that because of its PINK, women comes in group and buy two, three pieces and also advise their female friends to buy the tablet.
Category: Tablet
I am tehnocrate and love to share my views and technical knowledge on all types of topics related to telecom, social media and gadgets. I just love tea and food.