E- FUN, West Covina, California headquartered, consumer electronics company, launched its newest tablet in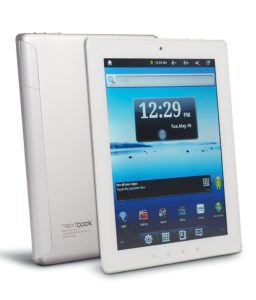 its Premium SE Series, namely "Nextbook Premium 10SE".
The Nextbook Premium 10SE is a 9.7 inch tablet features a five-point multi touch capacitive colour screen and runs on Android 4.0 Ice Cream Sandwich operating system.
The Premium 10SE is powered with 1GHz Cortex A8 processor and has DDR3 for superior performance of this Premium 10SE is 768 pixel. This tablet hasmemory and can be extended up to 32 GB with a micro SD slot  This hasinteSpeaker, MP3 player and a photo viewer.
This tablet has  y. It supports Adobe Flash 11 so that you can play, listen and surf and never miss a beat.
Its built-in Wi-Fi connectivity allows you to surf the World Wide Web faster than ever,  watch videos, listen to music, receive and send e-mails.
The Premium 10SE tablet is preloaded with apps "Nook Store" by Barnes & Noble which provides access to  you to buy eBooks directly online without the need of a computer connection. More Apps includes Kobo, Getjar, Astro File Manager, Advanced Task Killer, Office Suite Viewer, CloudLink's "Productivity Toolbox" and a 14-day trial of Net Nanny parental controls software.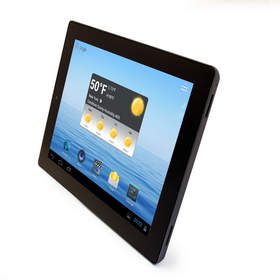 The Premium 10SE tablet is available right now on many online shopping sites like at Radio Shack, Hastings, Best buy, target and walmart at price range of $199.99 to $279.99 so before you buy this slate, just check all the online shop and you will find a decent price for your favorite tablet..
Category: Tablet
I am tehnocrate and love to share my views and technical knowledge on all types of topics related to telecom, social media and gadgets. I just love tea and food. Follow me on