USA: After US's major carrier's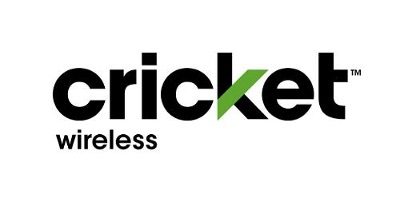 offerings of free roaming for Canada and Mexico, now the turn is for MVNOs and the first one is AT&T's subsidiary Cricket Wireless which has today announced  free roaming between US and Canada for its Smart ($50 offering 5GB 4G LTE data) and Pro ($60 offering 10GB 4G LTE data) monthly plans.
The free roaming between US and Mexico will continue as it is, so now onwards, Cricket Wireless customers can roam around Canada-US-Mexico without bothering roaming charges. The condition is that the usage in roaming area i.e. in Canada and Mexico should not exceed 50% in case of texting, here 50%  is calculated as 50% of  total no. of texts of voice minutes in a month for any consecutive 3 month otherwise Cricket Wireless may terminate your services.
Further the Cricket Wireless expands its international service to nine more new countries by offering voice calling at affordable extra price of $10 to $15 only. With voice calling, unlimited free texting will come as a bonus.
New countries are Dominican Republic, Colombia, Costa Rica, El Salvador, Honduras, Guatemala, Jamaica, Haiti, and Nicaragua and as per following rates, you will get free minutes plus unlimited texting.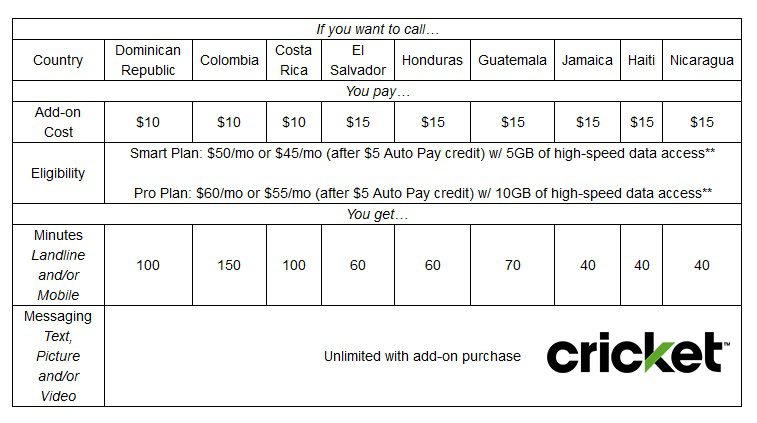 The offered voice minutes as above have to be consumed in the monthly plan cycle only because unused voice minutes will not be carried over to the next month, Unused minutes will expire at the end of the current monthly plan cycle.
Source [ Cricket Wireless ]
Category: World Telecom
I have always been a fan of writing and love to share information on latest technologies, mobiles, gadgets and social media. Sharing and acquiring knowledge is a boon, do let's share as well as acquire it. I am very much fond of Coffee.