It is not you, who want cheap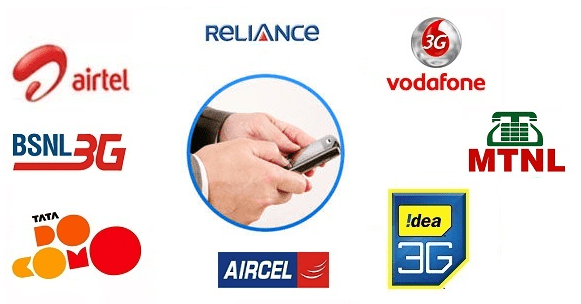 and best 3G data plan on your Smartphone, some of you feel 1GB is sufficient for a month but few think that at least 2GB data plan may fulfill their need of use of web.
Reliance Communication started the new tariff war of 3G data usage and it slashed the rates of 3G data plans and offered 3G data plans at the rates of 2G data plans, like it offered 1GB of 3G data at just Rs 125 with validity of 30 days only.
Later on BSNL followed it and also slashed the cost of 3G data plans, it offered now 1GB data for Rs 139 for all prepaid customers with validity of 30 days while same 1GB data is available for Postpaid customer for just Rs 125 per month.
Some other operators like Airtel, Idea, Vodafone and Tata DoCoMo are also offering 1GB of data at reduced price but these operators are offering the reduced cost to some selected customers who are either on the verge of 1GB data usage in a month or some customers who are not using their data plans. These operators are luring such customers by sending SMS or by calling through their call centers.
As per information confirmed Tata DoCoMo is offering 1GB data for Rs 128, Airtel offers 1GB data for Rs 124, Vodafone offers 1GB of data usage for Rs 126 and Idea offers 1GB of data usge for Rs 128 to some selected customers while they are charging approx Rs 250 for 1GB of data usage from all other customers.
Aircel offers 1GB of data for Rs 198, MTNL still charge Rs 175 for 1GB in Delhi while MTNL Mumbai offers a little more data 1.1GB data STV for Rs 250.
Above table shows regular prices but some operators also offers special price for the new customers who activate 3G data plan first time like Idea offers FRC of Rs 176 to new customers which allows 1GB of data free within period of 30 days, BSNL sells Start Up Kit (SUK) of Rs 100 to new customers which allows them 1GB of data usage free,
Ahead of the festive season, BSNL have already launched promotional offers and it is expected that all other mobile operators who are offering reduced price to some selected customers, may offer uniformly to all their customers.
Category: Data Usage
I have always been a fan of writing and love to share information on latest technologies, mobiles, gadgets and social media. Sharing and acquiring knowledge is a boon, do let's share as well as acquire it. I am very much fond of Coffee.