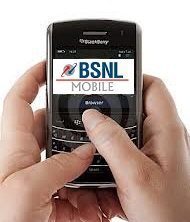 It may be the market compulsions, that forced BSNL to reduce Missed Call Alert (MCA) facility. The PSU has rationalized tariffs of its MCA facility and now charges for MCA facility has been reduced from Rs 30 to Rs 15.
Although some private operators are also charging Rs 30 for this MCA facility but tariffs of private operators varies from circle to circle in the range of FREE to Rs 35, like Aircel charges Rs 35, Vodafone customers may get MCA facility at Rs 10 or Rs 30 depending on their credit. Reliance offers MCA facility for Rs 1o to Rs 30, Airtel and Tata DoCoMo offers MCA free of charge to Rs 30 depending on telecom circle.
BSNL was providing MCA facility from its initial launch to till June, 2014 at free of charge to all customers but suddenly BSNL had imposed a charge of Rs 30 for this useful facility, from 1-July-2014.
Now BSNL customers in telecom circles in North zone will be charged just Rs 15 for MCA facility starting 14-Aug-2014.
BSNL customers can activate MCA facility by sending SMS "SUB MCA" to short code 17010. To deactivate, they need to send SMS "UNSUB MCA" to 17010.
Missed Call Alert is very useful when you are out of coverage area or when your mobile phone is switched off or busy.
Category: Call Rates
I have always been a fan of writing and love to share information on latest technologies, mobiles, gadgets and social media. Sharing and acquiring knowledge is a boon, do let's share as well as acquire it. I am very much fond of Coffee.