BSNL has specially designed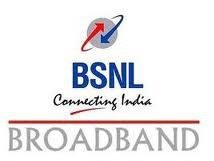 broadband plans for rural customers and these plans are subsidized by Govt's USO fund. Broadband plan in Rural plan starts from Rs 99 but high users in rural area prefer to go for unlimited broadband plan.
For high data hungry customers there is only one unlimited broadband plan for rural customers with FMC of Rs 500 but BSNL is all set to hike the FMC of this popular broadband plan from Rs 500 to Rs 550.
This unlimited broadband plan of FMC Rs 500 is a combo plan i.e. the FMC of landline connection is also included in the plan and presently offers speed 512Kbps up to 6GB data usage and after which speed throttle to 256Kbps for rest period of month.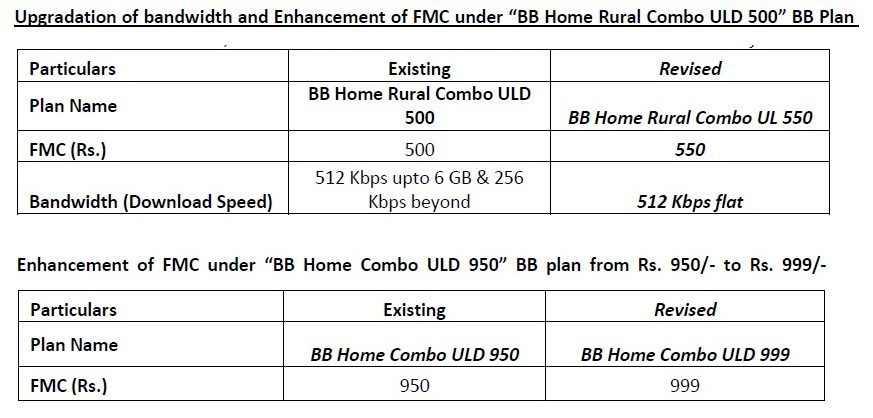 With this hike, BSNL has set the minimum speed of 512Kbps as per TRAI directive, hence, customers of this BB Home Rural Combo ULD 500 will enjoy flat speed of 512 Kbps for full month even after 6 GB data usage.
Similarly for urban broadband users, BSNL is also hiking FMC of its popular unlimited combo broadband plan of FMC of Rs 950 to Rs 999.
This broadband plan, BB Home Combo ULD 950, can be availed by home users only and offers download speed up to 4Mbps up to capped 8GB data usage and after crossing this limit,  the download speed throttles to 512Kbps. The plan also offers 400 free voice calls.
The revised and hiked tariff of both broadband plan will be effective from 1-5-2014 in all telecom circle across the country.
Category: Broadband
I have always been a fan of writing and love to share information on latest technologies, mobiles, gadgets and social media. Sharing and acquiring knowledge is a boon, do let's share as well as acquire it. I am very much fond of Coffee.