Starting 21 July, 2014, BSNL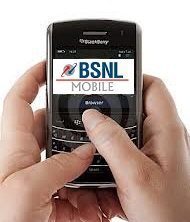 customers may not be able to enjoy features of some combo vouchers which are meant for "Value for money". Because BSNL is all set to withdraw combo STVs having MRPs as Rs 59, Rs 219, Rs 345, Rs 535, Rs 899, Rs 13, Rs 68, Rs 169 and Rs 177.
All these combo STVs were having  features as follows.

Out of four combo STVs which were launched as promotional offer, three combo vouchers (MRP Rs 111, Rs, 222 and Rs 333) are now going to be regularized as per details below.

The fourth combo voucher (MRP Rs 555) and one Roaming STV (MRP Rs 33) are again being offered as promotional offer for 90 days starting from 21 July, 2014 as detailed below.

Category: Call Rates, Data Usage
I have always been a fan of writing and love to share information on latest technologies, mobiles, gadgets and social media. Sharing and acquiring knowledge is a boon, do let's share as well as acquire it. I am very much fond of Coffee.