BSNL has just announced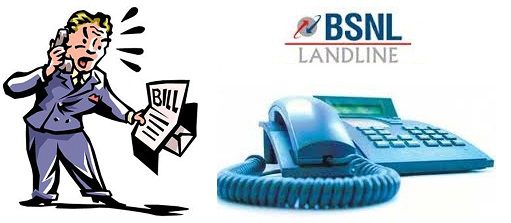 about revision of tariff for its Sulabh Plan landline telephone connection in Calcutta Telecom District (CTD), Kolkatta. And as a result of revision, FMC has been raised from Rs 140 to Rs 160 and this new tariff will be applicable from billing cycle starting from 1 October, 2015.
Mostly customer opts "SULABH Plan" when they just want to use their landline connection for incoming call only or when they want to avail ADSL Broadband Services on their landline connections.
Outgoing calling is barred in Sulabh Plan but if any one want to make they can make by using ITC cards. However emergency numbers like 100, 101, 102 etc may be contacted from telephone connection under Sulabh Plan
As per recent announcement, BSNL is also going to withdraw second rent-free telephone connection,  from all customers whose monthly billing is less than Rs 500, starting from 1 October, 2015 but in CTD, Kolkatta, if customers want to keep this second rent-free telephone connection, they can at following conditions.
Monthly rental will be Rs.99 and no free calls will be allowed
Outgoing calls will be allowed at charges of Rs.1.60 per MCU (ON NET & OFF NET)
Applicable for individual non commercial customers having a landline with FMC
Rs.220 per month and above or having broadband connection.
This additional rent free connection will be automatically disconnected if main (parent) connection will be disconnected.
Category: Call Rates
I have always been a fan of writing and love to share information on latest technologies, mobiles, gadgets and social media. Sharing and acquiring knowledge is a boon, do let's share as well as acquire it. I am very much fond of Coffee.