BSNL CDMA users now get extra talk time because BSNL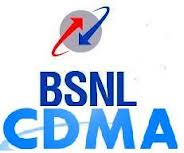 is again re-launching extra talk time scheme again for a limited period from 25-2-2013 to 31-3-2013.
Under this scheme, the CDMA user will get 10% extra usage value over and above of MRP of top-up voucher from Rs 500 to Rs 1999. If customer re-charges their CDMA prepaid connections by a top –up voucher from Rs 2000 and above, the user will get 20% extra usage value on and above of MRP of voucher.
The customers who recharge their prepaid connection by a voucher ranging from Rs 100 to Rs 499, they will get usage value just equal to MRP of the voucher.
The CDMA prepaid customer of  NE1, NE2, J&K and Assam Circles  are getting  more i.e. up 50 % as promotional offer detailed below  till  31/03/2013)
50% discount on all CDMA STVs (including voice, data, etc) having MRP more than or equal to Rs.200.
50% extra talk value on card value for the top-up denomination of Rs.200 and above.
Category: Call Rates
I have always been a fan of writing and love to share information on latest technologies, mobiles, gadgets and social media. Sharing and acquiring knowledge is a boon, do let's share as well as acquire it. I am very much fond of Coffee.