BSNL customers are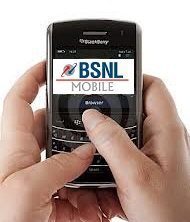 aware about checking Seat availability or PNR status of Railway tickets from their mobile phone but now BSNL have upgraded these SMS based utility services by adding few more new services.
BSNL mobiles customers, through BSNL Mobile Menu, can get various information like News, Finance, Rail /Air Reservation status, Cricket scores etc. STK based applications are facilitated by Wireless Internet Browser (WlB).
These STK (SlM Tool Kit) menu based services are pre-configured and embedded in the SIM. These utility services are easier to use as the users need not dial any short code for accessing any particular service.
These utility services are not free, customers will be charged Rs 2 for each utility services except logos, ring tones and picture messages. For ring tones, the customers will be charged Rs 9 and for logos and picture message Rs 4 is chargeable.
For new 2G SIM card of 32K and 3G SIM of 64K, following STK menu services will be available.
If you are having old 16K 2G SIM Card, then following services STK menu will be available.
You can see that menu for new 2G/3G customer is exhaustive and have many more new services.
The customers can access these utility services from their BSNL mobile phones across the nation.
Category: Call Rates
I have always been a fan of writing and love to share information on latest technologies, mobiles, gadgets and social media. Sharing and acquiring knowledge is a boon, do let's share as well as acquire it. I am very much fond of Coffee.