India's telecom PSU, Bharat Sanchar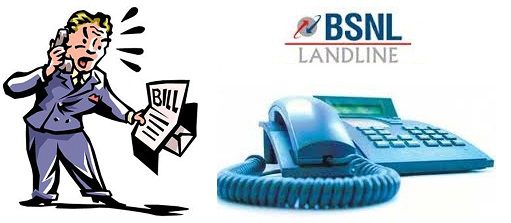 Nigam Limited (BSNL) is all set to hike telephone rental (FMC) to Rs 140 for all landline subscribers who are presently paying monthly rental of Rs 120. This hike in FMC will be applicable on all subscribers across the country from the billing cycle starting from new year, 1 January,2014.
Here is the exclusive screenshot of the tariff.

BSNL is also all set to hike call rate by reducing pulse rate from 180 sec to 120 sec for all landline/WLL customers with effect from 1-1-2014.
This is the exclusive screenshot of new tariff.

BSNL had recently revamped its landline tariffs, mainly to raise your telephone bills. Some new changes are as follows, I hope, you will find at least one reason of your bill rise.
In the General Plan of FMC Rs 110 for rural areas, BSNL have revised free 75 calls (on any network) to 50 (on BSNL network) + 25 (Other network). For urban customer who pays FMC of Rs 140 and was getting 50 calls free now is allowed to make 25 free calls on BSNL On-net and 25 free calls on Off-net.
If you just want landline connections for incoming calls/broadband connection, you have to go for Sulabh Plan for which BSNL has already hiked the tariff from Rs 75 to Rs 90 in rural areas and from Rs 120 to Rs 140 in Urban areas effective from 1 December, 2013.
BSNL have also hiked the call rates by reducing pulse rate for all subscribers across the country. The pulse rate which was 180 sec have been revised 120 sec effective from 1-12-2013 as per following exclusive screenshot.

So don't be got shocked if you see your BSNL Landline bills in new year…..
Category: Call Rates
I have always been a fan of writing and love to share information on latest technologies, mobiles, gadgets and social media. Sharing and acquiring knowledge is a boon, do let's share as well as acquire it. I am very much fond of Coffee.