After enjoying years together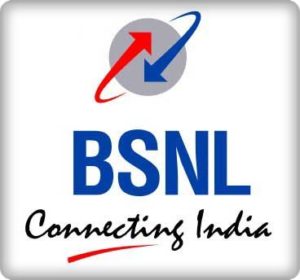 free services of BSNL, now BSNL is going to again levy charges for the services for which till now you are not paying anything for it. In an effort to increase revenue of BSNL, BSNL will now charge Rs 300 for the shifting of your BSNL landline telephone and Rs 200 for name transfer of your landline telephone connection. However you will not be charged if you change your broadband plan or telephone plan i.e. if you change your limited BB plan to an unlimited plan, you are not supposed to pay anything for this change. Similarly if you want to change your landline plan from standard plan to Sulabh plan or any other plan, you can change it at free of cost.
New charges on service in Tamilnadu telecom circle

BSNL is introducing this plan in its Tamilnadu Telecom Circle only, from 1-4-2013, for an experimental basis and later on, this scheme may be extended to all over India. The relief is that if your request is not executed within 15 days, BSNL will not charge you anything and will do the change free of cost.
In another step to increase the revenue, BSNL have revised the payment of its long term payment plans i.e. now you have to pay for 11 months FMC if you opt an Annual plan, right now you are being charged for 10 month only.

Similarly BSNL will charge for 21 months FMC, instead of 18 months FMC  for two year payment plan and 30 months FMC in place of 24 months FMC  if you opt for three year payment plan. These charges are being revised from 1-4-2013 across all telecom circles of BSNL in all over India.
Category: Telecom Gyaan
I have always been a fan of writing and love to share information on latest technologies, mobiles, gadgets and social media. Sharing and acquiring knowledge is a boon, do let's share as well as acquire it. I am very much fond of Coffee.