To remind those who are not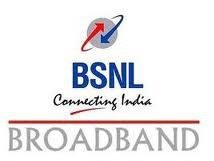 aware that BSNL has launched additional feature of  unlimited free night calling to its some landline plans. The landline users can avail this unlimited free night calling from 9PM to 7PM and they can make unlimited voice calls to any number of any network across the country.
Now the good news is for those Broadband subscribers who are using broadband combo plans. BSNL have announced today that unlimited free night calling facility is being extended to following broadband plans.
BBG CNT Combo 630
BBG Speed Combo 2949
BBG Super Speed Combo 3899 VDSL
BBG Super Speed Combo 5249
BBG Super Speed Combo 7349
BBG Combo UL 675
BBG Combo ULD 845
BBG Combo ULD 945
BBG Combo ULD 999
BBG Combo ULD 1445
BBG Combo ULD 1495
BBG Combo ULD 1745 VDSL
BBG Combo ULD 1800
BBG Combo ULD 2250
BBG Combo ULD 2799
BBG Combo ULD 2845 VDSL
BBG Combo ULD 3445
BBG Combo ULD 3500
BBG Combo ULD 6300
BBG Rural Combo 350
BBG Rural Combo UL 650
BBG Rural Combo 999
Flexi General Combo Plan 500
Flexi General Combo Plan 750
Flexi General Combo Plan 1000
Flexi General Combo Plan 1250
Flexi General Combo Plan 1500.
Just search your Broadband plan in above list and if not finding your plan, you may change your existing plan to avail the unlimited free night calling facility.
Broadband subscribers, spread across the country, can avail this unlimited free night calling facility from 1-5-2015.
Category: Broadband, Call Rates
I have always been a fan of writing and love to share information on latest technologies, mobiles, gadgets and social media. Sharing and acquiring knowledge is a boon, do let's share as well as acquire it. I am very much fond of Coffee.