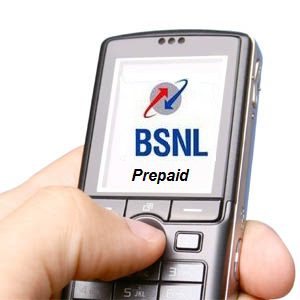 BSNL has now come up with another innovative idea to lure the customers. BSNL have designed four types of Combo top-up vouchers for its all prepaid mobile customers which will not only add some amount in their main balance but also offer some free calls on BSNL network so that prepaid customers will get effectively more value than the MRP of the combo top-up vouchers. The MRP of all these combo vouchers are set as Rs 111, Rs 222, Rs 333 and Rs 555. The offers in all these combo vouchers are detailed as below.

You can see that these combo vouchers offer free on-net calls of some minutes along with usage value(UV).  The usage value will be added in your main account balance and may be used  for making voice calls or data usage. To visualize the benefit of these combo voucher, let us assume that One prepaid customer has opted "per min plan" and if he recharge with combo voucher of Rs 111, then Rs 90 will be added to customer's main balance and he will also enjoy free calls on BSNL network of 70 min which will cost otherwise Rs (70*60p= Rs 42) so total amount is Rs 90+Rs 42=Rs 132, so virtually customer will get the value more than the MRP of these combo voucher.
You may not have option to choose from all these four vouchers because in your state you may see only two types of vouchers are available in a particular month. You will start to see any two of these combo vouchers in your state from 25th April-2013 and will be available for a limited period. BSNL will keep on launching these vouchers in states from time to time till 31st March-2014.
Category: Call Rates
I have always been a fan of writing and love to share information on latest technologies, mobiles, gadgets and social media. Sharing and acquiring knowledge is a boon, do let's share as well as acquire it. I am very much fond of Coffee.