BSNL has Normal 2G SIM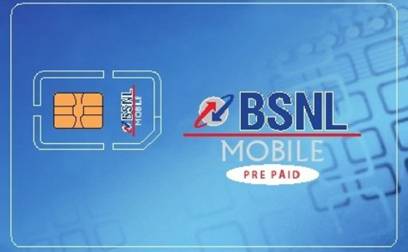 costing Rs 20 and USIM mainly used for 3G costs Rs 59. The PSU has one more SIM which have 256 Kilobyte capacity and mainly useful for M2M kind of communication. BSNL configures all these SIMs ranging from 16K to 256K as 3G SIM.
BSNL has fixed MRP of 256K SIM as Rs 200, it includes activation charges of SIM. If it goes faulty or stolen then the replacement charges for this 256K SIM would also be Rs 200. These charges will be effective from 1 December 2013.
The 256K SIM allows the customers to store 1000 phone numbers and 100 SMSs. The user can also organize 50 appointments. You can compare it with existing 64K SIM card which can stores 250 contacts and 20 SMSs.
The memory of SIM may not make any sense now a days when most of customer uses smartphones and store their contacts, SMS and other applications in phone memory or memory cards but with this 256K SIM Card, customers also access the SIM based utility services (STK) easily and much faster.
It is also said that with this 256K SIM, you can use the internet at much faster speed than with existing 64K SIM.
The main use of 256K SIM is for Machine to Machine (M2M) kind of communications that needs large size of applications to reside inside SIM Card itself.
Examples of M2M applications include fleet management services, through which customer track their company cars, buses or trucks by using SIM based GPS tracking devices.
Other M2M applications are as follows
Consumer electronics, such as e-readers and household appliances, that can transmit data and be monitored remotely.
Utility smart meters that relay consumption electricity every few seconds.
Credit card readers, cash tills (EPOS systems) for electronic payment or energy data management solutions across buildings.
Medical equipment that can monitor patients remotely, patient tracking devices and improved clinical research trials.
Connected intelligent security for alarm systems, CCTV and asset tracking keep you constantly informed about status, without wires and even beyond the site perimeter.
Category: Data Usage
I have always been a fan of writing and love to share information on latest technologies, mobiles, gadgets and social media. Sharing and acquiring knowledge is a boon, do let's share as well as acquire it. I am very much fond of Coffee.