BSNL have very attractive GSM Postpaid plans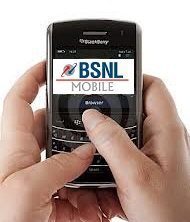 but some customers are reluctant in subscribing these postpaid plans because they don't want to stand in long queues at BSNL counter to pay their phone bills.
But now onwards they need not to do so because, starting from today, 1-May-2014, customer may also have other option to pay their postpaid bills at their nearest franchisee or retailer.
BSNL have a vast network of 5 lakhs franchisee and retailers throughout country which works round the clock so now customer can pay their phone bills at these points hassle free, without standing in queue and even they can pay before or after office hours or on Sunday or holidays as per their convenience.
This service is free for the customers i.e. they can pay their phone bill at franchisee or retailers without any extra charge.
BSNL is paying 2% of the postpaid mobile phone bill amount as a commission to franchisee. You can also pay your landline or broadband bills at franchisee without any extra charge but franchisee gets 2% of phone bill amount as commission from BSNL with a capping of Rs 10 per bill.
In other words, if a BSNL customer pays mobile phone bill of Rs 1000, then franchisee will receive commission of Rs 20 from BSNL but for landline bill of Rs 1000, franchisee will get Rs 10 only.
So now search the franchisee or retailer near to you ….
Category: Telecom Gyaan
I have always been a fan of writing and love to share information on latest technologies, mobiles, gadgets and social media. Sharing and acquiring knowledge is a boon, do let's share as well as acquire it. I am very much fond of Coffee.