India's biggest broadband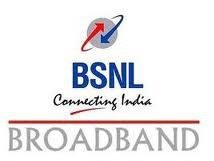 service provider, BSNL has extended the annual broadband combo plan in Jamnagar SSA (Secondary Switching Area) of Gujarat Telecom Circle after observing grand success in two other SSAs, Godhra and Himmatnagar of the same telecom circle. This plan will be available for subscription from tomorrow i.e. 18-11-2015 in Jamnagar.
The Plan, which is known as BBG UL 5500 plan, offers usage of 1GB of data at high speed of 2Mbps and thereafter unlimited data for the rest of month at reduced download speed of 512Kbps. The 1GB of data is meager but even then customer experience good download speed even after crossing this limit.
The other benefit of the plan is that customer need not to pay FMC of the landline phone on which BSNL offer this broadband plan. Customers can also make unlimited free calls in night from 9PM to 7AM to any landline or mobile number of any network in India.
There are no free calls from this landline number, local calls made during 7AM to 9PM are being charged @Rs1/MCU and STD calls @Rs1.20/MCU.
Here MCU stands for metered call unit and it is counted as 1 for calls made to BSNL's landline number up to 120 seconds. From 121 second to 240 second, BSNL counts 2 MCU.  BSNL also count MCU as 1, if calls made to BSNL's mobile number, landline/mobile number of any other network for 60 second across the country.
The details of this Unlimited broadband combo plan is given as below: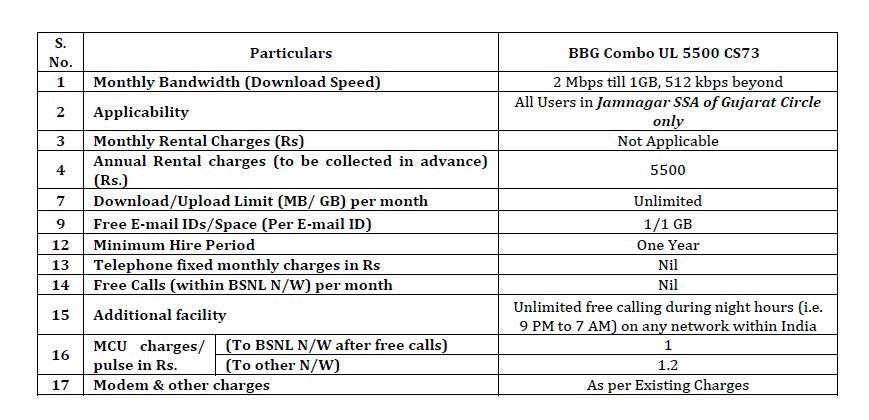 Category: Broadband
I have always been a fan of writing and love to share information on latest technologies, mobiles, gadgets and social media. Sharing and acquiring knowledge is a boon, do let's share as well as acquire it. I am very much fond of Coffee.