BSNL has taken again a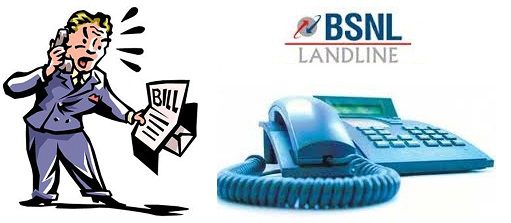 bold step to boost its revenue and accordingly the management has decided to hike the fixed monthly charge (FMC) of its landline telephone services in rural area by 33.33%.
As per info, the FMC, which is presently Rs 90 per month, will become Rs 120 per month, and that increased FMC will come in effect from billing cycle starting from 1-April-2015.
On increasing the FMC, the free calls have also been increased from 90 to 120 and that too can be used on BSNL network only.

The market share of BSNL in mobile as well as landline segment is continuously declining and as per latest reports, the market share in wireline (landline) segment has declined from 84.26% as on 31-March-2014 to 81.18% as on 31-January-2015. i.e. BSNL has lost a total of 3.08% market share during last 10 months.
BSNL has hiked the FMC of its rural telephones when it has already lost 14,44,162 in last 10 months i.e. rural landline subscriber base of BSNL has decreased from 66,54,430 as was on 31-March-2014 to 52,10,268 as on 31-January-2015.
BSNL was at 4th position as an operator with total Market share of 13.55% as on 31 March-2014 which has now been slides to 10% as on 31-January-2015 thereby putting BSNL on 5th position.
As far as mobile segment is concerned, the market of BSNL, which was around 11.66% as on 31-March-2014 has now been declined to single digit number 8.42% as on 31-Janurary-2015. BSNL is still holding 5th position from last year.
When you receive your landline bill in rural area, don't get surprised !
I would like to have your opinion in below comment box and if you like the post, just like its facebook page to receive further posts in your facebook time line as well.
Category: Broadband
I have always been a fan of writing and love to share information on latest technologies, mobiles, gadgets and social media. Sharing and acquiring knowledge is a boon, do let's share as well as acquire it. I am very much fond of Coffee.