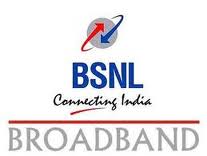 Today BSNL made a series of announcement for broadband customers giving them relief in their excess broadband bills as well as relaunching two broadband plans and upgrading download speeds in few broadband plans.
BSNL today issued instructions to its field units for those customers who have received "Bill shock" because of unawareness of withdrawing free night usage.
Actually BSNL was giving free nigh usage of broadband in some broadband plan like BBG FN 500, BBG FN Combo 500, BBG FN Combo 599, BBG FN Combo 630 from 2:00 AM to 8:00 AM but this feature was withdrawn from July 1, 2014.
Some BSNL offices didn't informed BB customers about the changes and customers continued using broadband considering it free in night hours that resulted, they received excess bill in the range of Rs 20,000 and above. So now BSNL has instructed its field offices to settle all these excess bills considering it is not the fault on the part of customer. So cheer up and get your excess broadband bill settled at BSNL office.
Secondly BSNL has again relaunched its two broadband plans "BBG Combo ULD 1445" and "BBG Combo ULD 2799" for next 90 days on promotional basis starting today in all telecom circles across the country. For more details about these plans, click here.
BSNL has also announced upgrading download speed in few broadband plans for customers in two SSA of AP telecom circle, namely Eluru and Guntur. The company is upgrading download speed by double as well as increasing high speed data capping limit in following broadband plans to be effective from 1-10-2014

The above chan
Category: Broadband
I have always been a fan of writing and love to share information on latest technologies, mobiles, gadgets and social media. Sharing and acquiring knowledge is a boon, do let's share as well as acquire it. I am very much fond of Coffee.