Singapore has three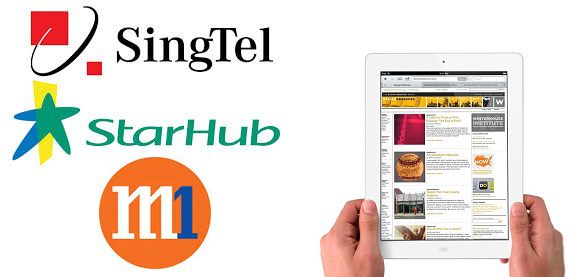 telcos and all provides 4G data plans. The prepaid 4G data service is most suitable for tourist, student and budget conscious consumers who want to control their telecom bills. So let us find out which telco has the best 4G data plan.
SingTel has prepaid data plans ranging from 200 MB to 14 GB with varied validity. The price of plan depends on validity of data usage. If you use 1GB to 2GB of data in a day, then it cost you $6, if 1GB of data is sufficient for a week, then you have to pay just $7 only and for the low data user, if they can manage with 1GB for 30 days then it costs them $20.
You know, WhatsApp is free to download but its use is not free and it juice data from your data plans. SingTel has special tariff for WhatsApp users,  the top up of $6 allows you to use WhatsApp for 30 days without consuming any data from your existing data plan. The fine print of the plan says this WhatsApp plan of $6 has limit of 1GB per day as per fair usage policy so while sending videos via WhatsApp, it must be ensured that it doesn't cross this limit of 1GB per day. Why I mentioned here Videos only ? because videos consumes more data than text.
SingTel has the low data top-ups of 10 MB for $1 and it comes with 7 days validity. Other two telcos StarHub and M1 have similar data plans, both have the great value offer of 2GB for $28  with 30 days validity. StarHub has longer validity (60 days) plan of 3.5GB for $32, this may be useful who use Internet occasionally.
You may not find 4G network everywhere in Singapore but you can surf at 3G speed everywhere. The data download speed in 3G is up to 21 Mbps while in 4G network, it can reach up to 75Mbps. The Upload speed in 3G is up to 5.76 Mbps while in 4G network, speed can be experienced up to 37 Mbps.
The data speed in 4G networks as narrated above are theoretical but actually you get typical download speed range from 10.3Mbps to 21.6Mbps.
Category: Data Usage, World Telecom
I have always been a fan of writing and love to share information on latest technologies, mobiles, gadgets and social media. Sharing and acquiring knowledge is a boon, do let's share as well as acquire it. I am very much fond of Coffee.