HTC's latest flagship HTC One M8

smartphone has becomes the new talk of stateside and it has even supersede the hype of Galaxy S5.  All four major U.S. carriers as well as big retailers of US have announced its offering. But now the big question is which one is to buy? Samsung Galaxy S5 or HTC One M8, although both are having almost same specs but both have some unique features which other one doesn't have.
We will see, what feature makes HTC One M8 special but first of all, let us have a roundup of pricing and deals at Verizon, AT&T, Sprint, T-Mobile, Best Buy and RadioShack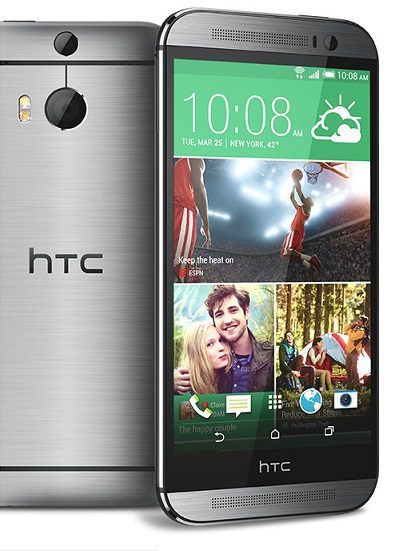 US's largest LTE carrier, Verizon has the best deal, it is now selling the HTC One M8 for $199.99 with an offer of "Buy One Get One offer" to customers signing a 2-year contract with the carrier.
The customers on EDGE plan can get it for $25.22 per month for 24 months. The HTC One M8 is also available at outright purchase at $599.99 without signing a contract. for more information of offer and device feature, please click here
AT&T is accepting orders for HTC One M8 at $199.99 with a two year contact through its online store and retail stores. The other option for customers to grab it is its Next Plan, under Next 18 plan , customers can get it for a monthly pay-out $24.62 for 26 months or with or $32 per month for 20 months with the Next 12 plan.
Sprint has also priced HTC One M8 at $199.99 with two year contract and carrier also facilitated customers to buy it under its Sprint Easy Pay plan, for $0 down and 24 monthly payments of $27.09, totaling $650.16
T-Mobile has also announced to offer HTC One M8 and interested customer can leave their e-mail on its site for further notify. The carrier is offering this device for $0 down and 24 monthly payment of $26.50 or a retail price of $636. The device will be available to purchase online and in retail stores beginning April 11.
Retailer Company Best Buy is also accepting online orders for the HTC One (M8) for all three carriers, AT&T, Verizon and Sprint at the same price $199.99 with two year contract. Electronic retailer RadioShack has also placed "coming soon" page for HTC One M8 on its website also luring the customers by its trade and save scheme under which you can get rid of your old phone and can get a decent credit ranging $75 to $300.
At present Verizon has exclusive right to sell it up to April 8 and after this date this device will be available at all other selling points.
Almost all are selling HTC One M8 at $199.99 but Verizon offers you two device so individual device costs nearly $100 but service plan at Verizon costs $130 for two persons and both will enjoy unlimited talk, text and sharable 2GB data.
At T-Mobile, total monthly bill would be $80 and each will get unlimited talk, text and 1GB each.  AT&T don't' have 1GB data plan so couple can get 2GB each for a total of $120 on the other hand, at Sprint, same couple will be served separate bill of $50 each , total $100 under Framily plan and they will get same service plan
In long run, deal at T-Mobile would be more beneficial condition is that you get the strong reception wherever you live.
Category: Mobile Phones, World Telecom
I have always been a fan of writing and love to share information on latest technologies, mobiles, gadgets and social media. Sharing and acquiring knowledge is a boon, do let's share as well as acquire it. I am very much fond of Coffee.