USA: To take on the rival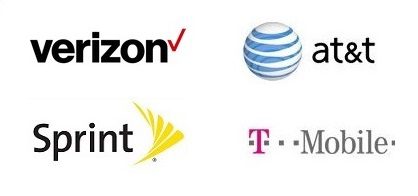 Sprint, T-Mobile announced today that company is bringing back its most popular postpaid data plan #10Gigs4All as a promotion for limited time under which a family of four persons can get 10GB each totaling 40GB for just $120 per month only.
As per plan, two people can get up to 10 GB of LTE data each for $100 per month. Then, third line can be added for  just $20 extra and this third person will also get 10 GB of LTE data. The fourth line can be added for free and this fourth person will also get 10GB LTE data, hence a family or four persons get 10GB each for just $120 per month only.
T-Mobile's close rival Sprint also offers 40GB shared data plan for $120 for four persons but the difference between two plans is that T-Mobile offer unlimited data plans i.e. T-Mobile offers 10GB data to each member at LTE speed and beyond this limit, download speed throttles but customers will get uninterrupted unlimited data without any extra charge while Sprint charges overage at the rate of $15 per 1GB as soon as customer cross 40GB data limit.
Other two major carriers AT&T and Verizon doesn't have matching plan because their 40GB data plan costs $300 per month and $380 per month respectively hence in the 40GB tier plan, the real fight is between T-Mobile and Sprint and by this rivalry, customers are real beneficiaries.
At present T-Mobile has the best 40GB Data deal among all four carriers, subject to availability of 4G signal connectivity in your area. Choice is yours !!
T-Mobile has compared its new plan with other carriers as follows.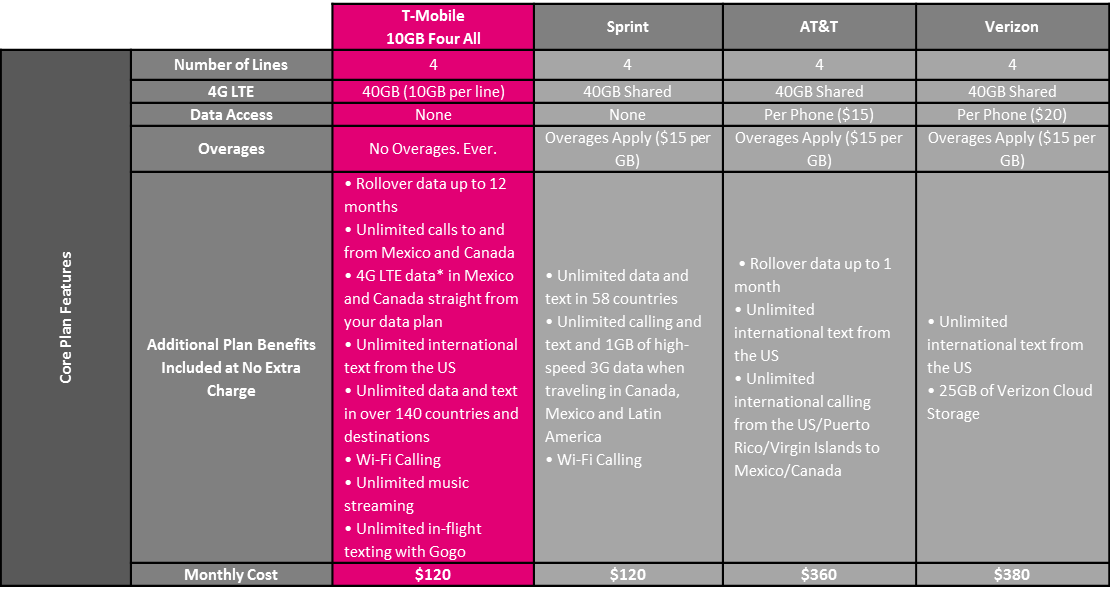 Source [T-Mobile Newsroom]
Category: Data Usage, World Telecom
I have always been a fan of writing and love to share information on latest technologies, mobiles, gadgets and social media. Sharing and acquiring knowledge is a boon, do let's share as well as acquire it. I am very much fond of Coffee.