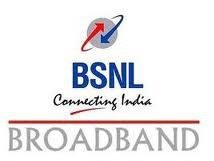 In past few months, BSNL is busy in raising tariffs, first the company raised the Fixed Monthly Charge (FMC) of Landline telephones, then company hiked the FMC of few Broadband plans and now this time, the company is all set to give one more shock to those customers, who are using Broadband services of the company and taken the ADSL/VDSL  Modem from the company on rent.
BSNL today announced to enhance the rent of ADSL and VDSL modems for all its existing customers as well as for new customers in all telecom circles effective from billing cycle staring 1-April, 2014.
As per order of BSNL, rents for ADSL/ VDSL Modems have been enhanced almost two to three times as of existing rents as shown in below exclusive screenshot.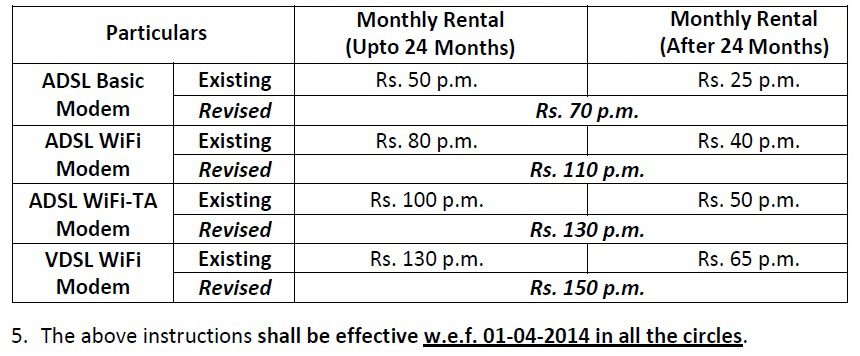 If you search the market, you may find the ADSL/VDSL modems at even lower rates as compared BSNL.
The BSNL sells ADSL/ VDSL modems at the rates as shown below.

BSNL doesn't publicize it and you may also not get intimation from BSNL till you receive next Broadband bill so this post will let you know about the hiked tariffs and you may not be surprised to see your next BSNL Broadband bill.
Liked this post !!, visit our Facebook Page and like it.
Don't forget to leave your views in comments.
Category: Broadband
I have always been a fan of writing and love to share information on latest technologies, mobiles, gadgets and social media. Sharing and acquiring knowledge is a boon, do let's share as well as acquire it. I am very much fond of Coffee.