AT&T, US have announced to launch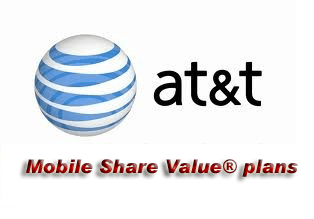 a new Mobile Share Value Plan starting from December 8 to target the new customers who can save $15 on their monthly bills. To save this much, they have to do any one of the followings.
They have to buy a new smartphone for no down payment with AT&T Next for a longer contract period of 26 months (normal contract period is 20 months) and want to upgrade their device after 18 months (Normal eligible period is 12 months)
They bring their own compatible smartphone
They buy a new smartphone at full retail price or
They are no longer under any contract plan and want to switch to the this new plan
From December,8, the cost of adding a smartphone will be flat $40 monthly instead of $30 to $50 depending on the data usage. This will increase cost of adding smartphone by $5 or $10, who opt for data plans 6GB and more.
But for the new customers, who will opt for new Mobile share value plan, will be given special rate of $25 for each smartphone, a saving of $15 per month.
AT&T is hiking the cost for data plan of 1GB and 2GB by $5, lowering the cost of data plan of 6GB from $80 to $90, the cost of 10GB data plan will also be lowered to $100 from $120. A new data plan of 8GB is also being introduced which will cost $90 per month.
A brief of Mobile Share plans before and after December,8 is shown as below
When H2O, a MVNO of AT&T, can offer 1GB of data plan for $40 to a No-contact customer then why a customer will adopt 1GB of data plan of AT&T for $70 ?
As per above table, for a family of three, the cost of using 2GB data per month costs $130 while T-Mobile offer similar plan, Simple Choice plan for three family members for just $100 with more data usage, 2.5GB
Analysis of table also reveals that customers who opts data plans up to 10GB gets benefited by up to $25 per month while higher data plan users got benefit of just $5 only as compared to present costings.
Category: Data Usage, World Telecom
I have always been a fan of writing and love to share information on latest technologies, mobiles, gadgets and social media. Sharing and acquiring knowledge is a boon, do let's share as well as acquire it. I am very much fond of Coffee.