T-Mobile shacked the wireless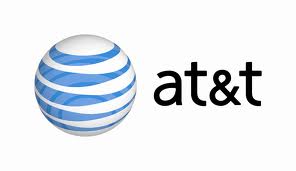 industry with its aggressive marketing of attractive initiatives. Attracting to these initiatives, many mobile customers of rival carriers had switched over to T-Mobile.
US's second largest carrier AT&T is now tired of T-Mobile's tactics that is why, AT&T has now come up with a new offer to stop further switch over of  its own customers as well as to get back customers from T-Mobile.
AT&T is offering up to $450 to T-Mobile customers if they switch back to AT&T. But customers must not be expect that they are going to get direct cash or discount of whole $450 in one go but there are few catches as follows.
You will get the first part in the form of $250 as you will trade-in your T-Mobile phone in the form of discount on new AT&T phone or a discount in the service plan. The trade-in value depends on make and model of your smartphone but it is sure that you will get full $250 if your smartphone is one of the latest and popular smartphones.
The remaining $200 will be given to you when you will transfer your number to AT&T and activate NEXT service plan, buy a new smartphone at full retail price or activate your own device.
AT&T is offering this offer of switching credit to T-Mobile customers only and it is not applicable for customers of Verizon Wireless and Sprint. This offer is also for a limited period only.
T-Mobile is also going to make a big announcement in next week at CES 2014 which could include offering a steep credit to customers of rival carriers to switch to its network.
Since this switching credit of AT&T is for a short period but customers must wait till "Announcement of T-Mobile" at CES-2014 at Las Vegas, Nevada. Customers must be ready for a big surprise from T-Mobile. It is now sure that customers are going to be benefited more with this rivalry of these carriers.
Category: World Telecom
I have always been a fan of writing and love to share information on latest technologies, mobiles, gadgets and social media. Sharing and acquiring knowledge is a boon, do let's share as well as acquire it. I am very much fond of Coffee.